Exclusive Offer: Discount On Natrelle® 410 Breast Implants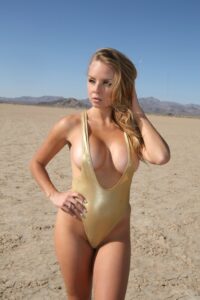 We are happy to offer our patients a special offer from the makers of the Natrelle® 410 shaped gel implant. For a limited time, you can save $500 on your breast augmentation when you choose Natrelle® 410 implants. As an added bonus, we are also offering a free BOTOX® Cosmetic or Latisse™ treatment to boost your new look even further.
With so many advantages, it is not surprising that the Natrelle® 410 is an attractive breast implant option. Commonly referred to as the "gummy bear" implant, the Natrelle® 410 has become popular with women seeking breast augmentation due to the unique cohesive gel used in the implant's design. The distinctive construction of these implants, which mimic the slope of a woman's breast, allows Dr. Christine Petti to provide results that can look more natural compared to round implants. In addition, these implants are particularly resistant to the rippling and wrinkling that can occur when a breast implant changes shape over time.
This exclusive offer is available until December 31st, so call our office today to schedule a consultation while this offer lasts!