A Natural Passion for Excellence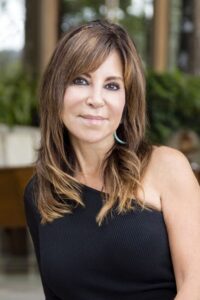 Los Angeles plastic surgeon Christine Petti, M.D., F.A.C.S is committed to remaining on the leading edge of aesthetic surgery. Through her dedication to continuing education and offering only the most advanced procedures and state-of-the-art equipment, Dr. Petti provides premium aesthetic results in all areas of cosmetic surgery.
Dr. Petti has appeared four times since 2009 as a guest plastic surgery expert on "The Doctors" national TV show. She is one of five clinical investigators in the FDA study of Cellulaze™, the revolutionary minimally invasive laser cellulite treatment. Dr. Petti has achieved the annual honor of being named the #1 Cosmetic Surgeon and Favorite Cosmetic Surgeon in the South Bay by the Daily Breeze of Los Angeles since 2004.
Dr. Christine Petti is board certified by The American Board of Plastic Surgery. She trained in plastic surgery at The University of Chicago Pritzker School of Medicine.