Skin Care Treatments – Spa Bella Medical Day Spa
Preservation and maintenance are key factors in fighting off time, which brings with it changes in our skin texture, radiance and elasticity. It all starts at home, with my religious affinity for my daily medical skin care program. Then there are quick, tried-and-true, intermittent 'fixes' so I look as young as I feel.
Christine Petti, MD, FACS
Non-Invasive Body Contouring
*SculpSure™
Redefine your shape in just 25 min.
SculpSure™ treats the stubborn areas of fat that you can't seem to get to go away, SculpSure™ is the revolutionary treatment that you've been looking for.
In addition to its FDA-approval for safety and effectiveness, it also requires only one treatment, whereas several other fat-reduction techniques require multiple treatments. You don't have to fear any pain or discomfort and can return to work right after your SculpSure™ session. You should notice results within 6-12 weeks and will love the way you look.
* Price may vary per treatment needed.
Light Therapy and Lasers á la Bella
*prices/series vary
*Smartlipo
Sculpt unwanted pockets of body fat and tighten your skin – with only 1 day of downtime. Set your consult with Dr. Petti today!
*SmartSkin CO2™ Fractional Laser Peel
For Skin Renewal that tightens skin, is customized for a light deeper peel- tightens and treats Wrinkles, Sun Damage, Large Pores, Scars- Face, Neck, Chest, Hands.
*Portrait Plasma Peel
A peel using Plasma Energy to treat and tighten skin for a clear and smooth complexion-treats wrinkles and brown spots with minimal downtime– Face, Eyelids, Neck, Chest, Hands.
*2D and 3D Skin Rejuvenation with Limelight
This non-invasive approach to skin rejuvenation offers the advantage of improving skin tone and treating Skin Redness, Tiny Veins, Brown Spots and Sun Damage.
*Laser Genesis
This is a non-invasive, no downtime laser procedure that discretely and effectively treats Fine Lines, Wrinkles, Large Pores, Uneven Skin Texture, Diffuse Redness and Scars. It is for all skin types and all seasons.
*Skin Tightening with Titan
Infrared light heats the collagen below the skin surface producing immediate collagen contraction-see Skin Tightening With a Series of 3 Treatments, then, Join the Club! Face, Neck, Body.
*Laser Hair Removal
Men & Women desire soft, smooth skin- several sessions are needed-all sites treated-Face, Neck, Body.
*Vein Treatment
Treat unsightly veins and spider veins in minutes-laser and sclerotherapy.
Quick Fixes & Time Fighters-Win the Battle!
BOTOX®
Rest & Relax! BOTOX® improves the appearance of wrinkles of the face-frown lines, crowsfeet, forehead lines.
Fillers
Adds fullness and youth to your face & your life-choices- Juvederm®, Voluma®, Restylane Silk®, Restylane Lyft®, Belotero®, Radiesse® – fill in facial wrinkles, enhances lips, cheeks, eyebrows- A liquid facelift is here!
Sculptra® Aesthetic
A facial volumizer that provides a foundation that gradually restores the look of fullness by correcting your shallow to deep facial wrinkles and folds for a natural youthful appearance.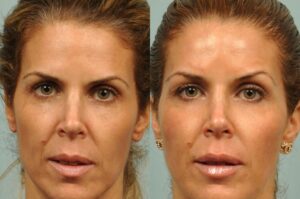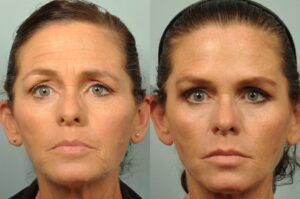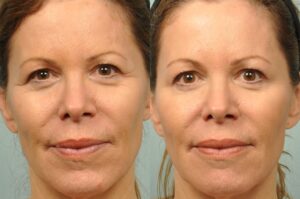 Skin Care Products
Featuring Tizo Sunscreen – ask for a dab to try & purchase for your home prescription!
Venus – Spa Bella Gift Cards
A Gift of Beauty from Venus, the Goddess of Beauty!
Your special one will love you for it! Amorè!
Bella Treats for Your Eyes
*Latisse™ – Paparazzi Ready-Eyelash Enhancement!
The first & only prescription, FDA-approved eyelash enhancer for longer, fuller, darker lashes. Results require 8 weeks of treatment so buy 2 boxes for full treatment to see the best results!
Planning Your Visit
*Providing you with a beautiful, tranquil environment & an educated and friendly staff, is considered part of your beauty encounter.
*At your visit, please arrive 15 minutes early to register and become acquainted with us.
*To ensure a tranquil spa experience for yourself and others, we do not permit children, cell phones or beepers at any appointment for Spa Bella Services.
Late arrival policy-A late arrival means just as much pampering and care, but a shorter appointment time & no fee adjustment.
*Payment Policy
*We accept personal checks, MasterCard, Visa, AMEX and Discover.
*Care Credit available.
Return Policy *30 days to return products for spa product credit only.
*Aesthetic Services for Spa Credit Only, No Cash Refunds.