Stemology™ Skin Care Products
Board-certified plastic surgeon Christine Petti, MD has embraced one of the latest products in skin care from Stemology™ because she believes everyone deserves to look as beautiful as they feel. Powered by Stemoxyl®, Stemology™ combines all-natural ingredients with the anti-aging power behind stem cells.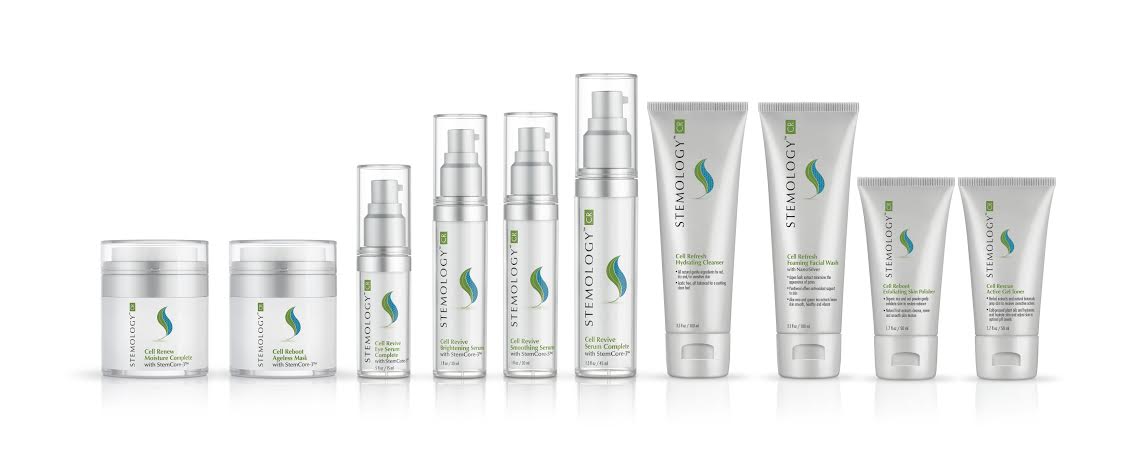 Stemology™ is an innovative skin care line created with the latest stem cell technologies. Stemology™ ingredients are 100% natural, 70% organic and are free of parabens, phthalates and other harmful synthetic chemicals or preservatives. The skin care regimen is designed to mimic stem cell's ability to repair damage done to the skin, and is combined with Human Adult Mesenchymal Stem Cell (hMSC) extract, which is one of the richest antioxidants available. The Stemology™ products have been clinically proven to yield anti-aging results, offering benefits including:

Increases skin firmness, elasticity, hydration, brightness and softness
Improves appearance of fine lines and wrinkles
Decreases depth and number of wrinkles, as well as the size of pores
Improves mottled hyperpigmentation and skin tone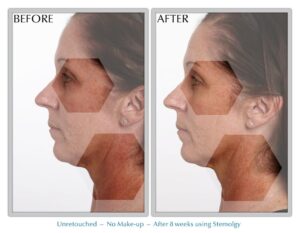 The proof of a product is when it has results! I believed my decision to bring Stemology into my Medical Spa was a great decision, when I saw my nurse Linette's skin one day and I commented on how radiant she looked—well, guess what? She had some help—-it is called "Stemology"! Hooray for the great technology behind this entire modern skin care line!
Stem Cell Technology Behind Stemology™
Human Adult Mesenchymal Stem Cells (MSCs) are versatile cells used by the body to repair a variety of types of tissue damage experienced during our everyday lives. When tissue damage occurs, whether affecting skin, bone, cartilage, muscle, or red blood cells, Mesenchymal Stem Cells are the first cells to arrive on the scene. The Human MSCs used in Stemology™ are produced in a sterile environment, and grown in nutrient-rich liquids containing vitamins, minerals, and a host of other compounds proven to support proper and natural cell growth.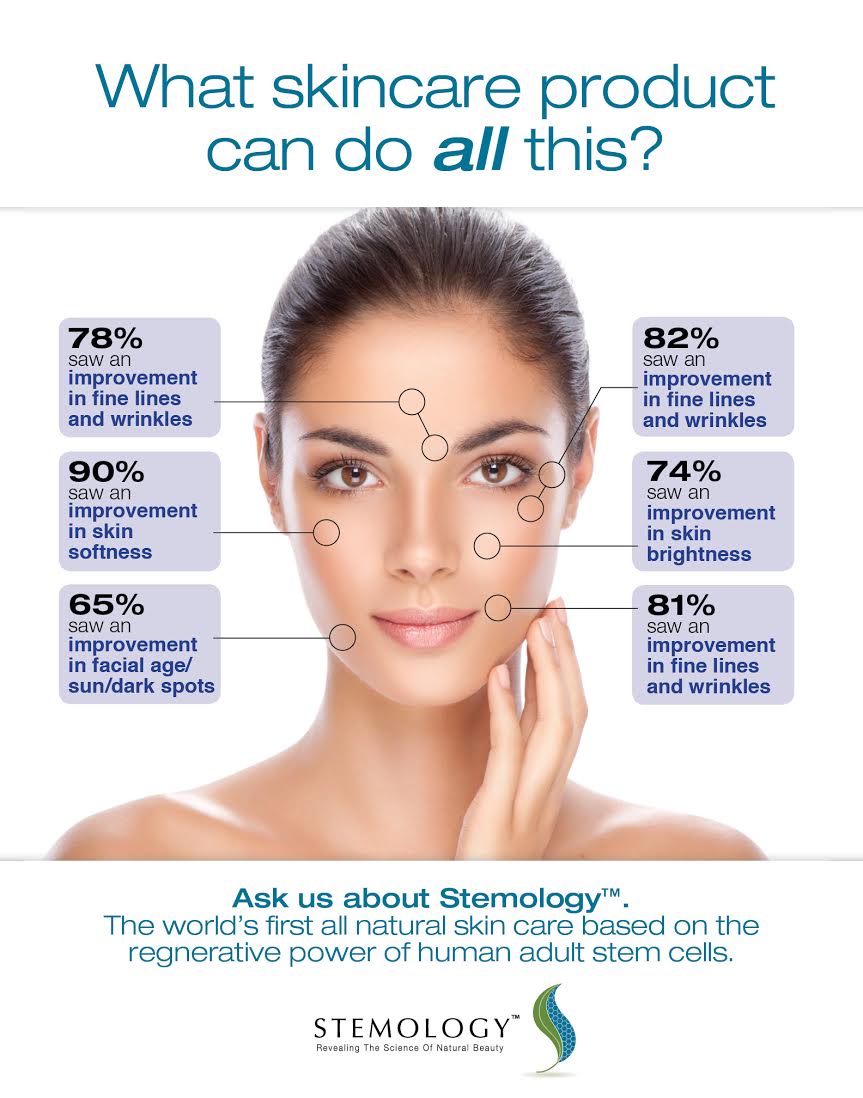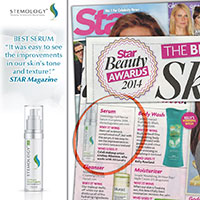 Stemology™ Cell Revive Serum Complete was voted as "Best Serum" in STAR Magazine's STAR Beauty Awards 2014. The serum is specially formulated to address all signs of facial aging, including skin tone, elasticity, firmness, and thickness. It also offers pore refinement, and has been developed to treat fine lines and wrinkles, as well as improve collagen production. Stemology™ Cell Revive Serum Complete has been clinically proven to show immediate tightening and lifting of the skin.
Learn more about how Stemology can make you look younger
Call for a Stemology™ Consultation
Dr. Petti maintains a connection with the latest advancements in skin care products to ensure her patients receive the most effective care possible. To find out more about how Stemology™ can help illuminate your skin, turn back the clock, and help you feel effervescent and vibrant, please contact Dr. Petti for a one-on-one consultation.