Specials
Get The Look You'll Love!
Spa Bella wants to show you a little love with incredible new aesthetic specials! Some of our most popular non-surgical treatments, injectables, and skin care products are now available at treat-yourself prices for a limited time. Whether you're getting ready for your Valentine or in need of some well-earned pampering, our team at Spa Bella wants to help you look and feel your very best!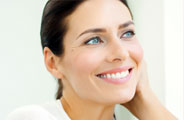 $100 Off Vivace™ Radiofrequency Microneedling & PRP
Get radiant, youthful-looking skin you'll adore! Dr. Petti combines state-of-the-art Vivace Radiofrequency Microneedling technology with advanced platelet-rich plasma (PRP) for dramatic skin rejuvenation and skin tightening without downtime. When you schedule your first Vivace experience with this special, you'll receive $100 off.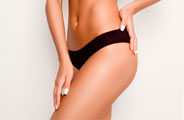 50% Off SculpSure® Fat Reduction for Valentine's Day
Would you love a leaner physique? Target areas of unwanted fat with simple SculpSure fat reduction treatments! Non-surgical, non-invasive SculpSure uses innovative technology to destroy excess fat and create the leaner contours you desire. Treat yourself with this special and receive a 50% discount on one 25-minute SculpSure fat reduction session ($800 off). Remember to book your treatment before February 28, 2019!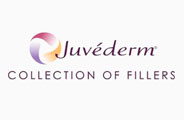 Save on Lip Augmentation with JUVÉDERM® Vollure or Volbella
Who doesn't want more kissable lips? Soft, smooth, luscious lips are always in style. Save on your perfect Valentine's Day pout with $50 off each syringe of JUVÉDERM® Vollure or Volbella. You will also earn Brilliant Distinctions points, which can lower the cost of future treatments with Allergan products. Redeem this offer before February 28, 2019.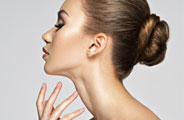 Save $700 on KYBELLA®
Love your neck with KYBELLA! Let KYBELLA be your secret weapon against stubborn fat beneath the chin. Injectable KYBELLA can break down fat that causes the appearance of a double-chin to create a leaner profile and more defined jawline. When you purchase 3 vials of KYBELLA ($2,100) with this special, you will receive one vial of KYBELLA free—a savings of $700. Redeem this offer before February 28, 2019.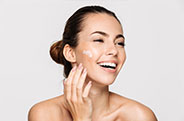 Save $20+ on Intelligent Nutrients® & Tizo®
While Intelligent Nutrients skin care products keep skin looking healthy and radiant from the inside out, TIZO broad spectrum sunscreen can shield your skin from damaging rays year-round! When you purchase any combination of 3 items from these product lines, you'll receive your 3rd product at ½ its normal price—this special offer can save you $20 or more!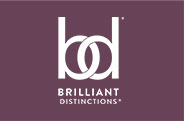 Brilliant Distinctions® Rewards Program
Brilliant Distinctions by Allergan® is a rewards program that can provide you with points toward discounts on Allergan products like BOTOX Cosmetic, JUVÉDERM fillers, and KYBELLA. You can also earn special rewards, bonus points, and gifts! Membership allows you to receive points from every Allergan product purchase you make at Spa Bella.