Specials
Blossoming Spring Beauty Starts Now
We joyfully welcome the beauty and renewal of spring at Spa Bella! In celebration of the season, we are offering incredible specials on some of our most popular cosmetic treatments. Whether you want to reduce unwanted fat, rejuvenate the health and beauty of your skin, reduce signs of facial aging, or achieve more youthful looking hands, we can help you achieve your aesthetic goals with minimal downtime and discomfort. These special offers are only available for a limited time, so schedule your appointment today!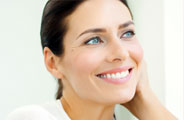 $100 Off Vivace™ Radiofrequency Microneedling & PRP*
Rediscover the youthful tone, texture, and radiance of your skin with Vivace + PRP! Dr. Petti combines state-of-the-art Vivace Radiofrequency Microneedling technology with advanced platelet-rich plasma (PRP) for dramatic skin rejuvenation and skin tightening without downtime. When you schedule your first Vivace experience with this special, you'll receive $100 off.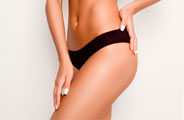 50% Off SculpSure® Fat Reduction*
Reveal a leaner physique this spring! With simple SculpSure fat reduction treatments, it's possible to target areas of stubborn, unwanted fat. Non-surgical, non-invasive SculpSure uses innovative technology to destroy excess fat and create the slender contours you desire. Treat yourself with this special and receive a 50% discount on one 25-minute SculpSure fat reduction session ($800 off).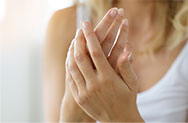 Save $300 on Radiesse® Hand Rejuvenation*
You don't have to settle for aging hands! Give yourself the gift of smoother, softer-looking hands with Radiesse hand rejuvenation. Radiesse hand rejuvenation is the fountain of youth for hands that have lost their supple volume because of the aging process. Our special spring pricing saves you $300 on Radiesse hand rejuvenation treatment priced at $1,200!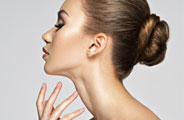 $50 off Sculptra® and KYBELLA®*
Take advantage of spring savings on two of our most popular injectable treatments—Sculptra and KYBELLA! While Sculptra is a long-lasting dermal filler that is ideal for adding rejuvenating volume and supportive facial structure, KYBELLA injections melt fat beneath the chin for a leaner jawline and neck profile. Get $50 off one vial with this special!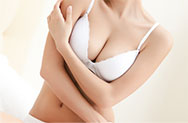 Complimentary Consultations for Breast Augmentation & Smartlipo™*
Perfecting your summer bikini body starts in spring!Schedule a FREE consultation with Dr. Petti to discuss breast augmentation and/or Smartlipo. Dr. Petti is renowned for both the incredible breast augmentation results she creates and her expertise in Smartlipo body sculpting—learn how these procedures can help you spring into summer with the figure you've always dreamed of having!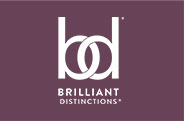 Brilliant Distinctions® Rewards Program
Brilliant Distinctions by Allergan® is a rewards program that can provide you with points toward discounts on Allergan products like BOTOX Cosmetic, JUVÉDERM fillers, and KYBELLA. You can also earn special rewards, bonus points, and gifts! Membership allows you to receive points from every Allergan product purchase you make at Spa Bella.
*Treatments and procedures must be booked by May 31st, 2019