Specials
Make Fall Fabulous!
Fall specials have arrived at Spa Bella! With discounted pricing on some of our favorite injectables and non-surgical treatments, you can make this season your most fabulous yet. Whether you want to focus on enhancing your physique with non-invasive fat reduction, smoothing wrinkles, or diminishing the prominence of a double-chin without surgery, Spa Bella has the right aesthetic solutions at fantastic prices. With quick treatment sessions and virtually no downtime, you can easily fit a trip to Spa Bella into your busy fall schedule. These exclusive special offers are only available for a limited time, so schedule your appointment today!
50% Off SculpSure® Fat Reduction*
Reveal a fit figure for fall! With simple SculpSure fat reduction treatments, it's possible to target areas of stubborn, unwanted fat. Non-surgical, non-invasive SculpSure uses innovative technology to destroy excess fat and create the slender contours you desire. Treat yourself with this special and receive a 50% discount on one 25-minute SculpSure fat reduction session ($800 off).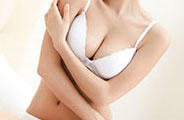 Complimentary Breast Augmentation Consultations*
In honor of Breast Cancer Awareness Month, Dr. Petti is offering FREE breast augmentation consultations. Dr. Petti is renowned for the beautiful, natural-looking breast augmentation results she creates—learn how the right breast implants and surgical plan can provide you with the feminine curves you've always dreamed of having! Contact our office to schedule your complimentary appointment.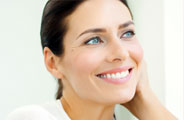 Get BOTOX® for$10/unit (up to 70 units) with Purchase of Filler*
Injectable facial rejuvenation is more affordable with fall discounts! Erase wrinkles and restore diminished volume for a smooth, youthful, radiant look. When you buy one vial of any dermal filler product, you can take advantage of special $10/unit (up to 70 units) pricing on BOTOX® Cosmetic.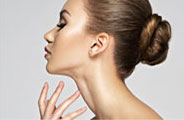 Erase Your Double Chin with $100 off 2 Vials of KYBELLA®*
You don't have to wait any longer to achieve your aesthetic goals—try KYBELLA this fall! KYBELLA injections melt stubborn fat beneath your chin without surgery or downtime for a leaner, more defined jawline profile. When you purchase two (2) vials of KYBELLA, receive $100 off with this special.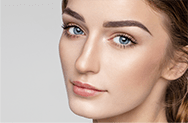 Save $100 on 2 Vials of Sculptra® Aesthetic*
Add youthful volume and natural-looking support to facial tissue with long-lasting Sculptra Aesthetic. Results with this incredible injectable can last up to two years or more! This special gives you $100 off 2 vials (normally priced at $1500 total) of Sculptra Aesthetic.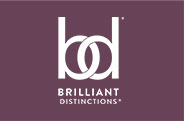 Brilliant Distinctions® Rewards Program
Brilliant Distinctions by Allergan® is a rewards program that can provide you with points toward discounts on Allergan products like BOTOX® Cosmetic, JUVÉDERM fillers, and KYBELLA. You can also earn special rewards, bonus points, and gifts! Membership allows you to receive points from every Allergan product purchase you make at Spa Bella.
*Treatments and procedures must be booked by November 22nd, 2019