Specials
Spa Bella Heats Up for Summer!
We've entered a new season of beauty at Spa Bella! Heat up your summer look (and vacation photos!) with special pricing on some of our most popular non-surgical cosmetic treatments and innovative skin care products. Dr. Petti is also providing free plastic surgery consultations for breast augmentation and/or Smartlipo! Whether you're after a slimmer beach body, smoother skin, rejuvenated facial contours, or superior skin care, Spa Bella provides effective aesthetic solutions you can rely on. With quick treatment sessions and virtually no downtime, you can spend more of your summer poolside, looking and feeling your very best. These exclusive special offers are only available for a limited time, so schedule your appointment today!
50% Off SculpSure® Fat Reduction*
Reveal a leaner physique for summer! With simple SculpSure fat reduction treatments, it's possible to target areas of stubborn, unwanted fat. Non-surgical, non-invasive SculpSure uses innovative technology to destroy excess fat and create the slender contours you desire. Treat yourself with this special and receive a 50% discount on one 25-minute SculpSure fat reduction session ($800 off).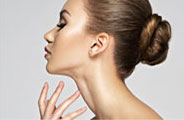 Erase Your Double Chin with $100 off KYBELLA®*
You don't have to wait any longer to achieve your aesthetic goals—try KYBELLA this summer! KYBELLA injections melt stubborn fat beneath your chin without surgery or downtime for a leaner, more defined jawline profile. When you purchase two (2) vials of KYBELLA, receive $100 off with this special.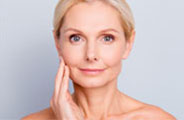 Complimentary BOTOX Injections with JUVÉDERM® Purchase
Smooth skin, youthful cheeks, and luscious lips created with JUVÉDERM fillers can revitalize your look as summer fun heats up—and now, when you purchase two (2) vials of any JUVÉDERM filler, you can receive one free site of BOTOX Cosmetic treatment as well! Whether it's your first time trying these incredible products, or you are ready to refresh fading results, we invite you to take advantage of this valuable special.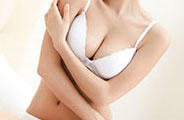 Complimentary Consultations for Breast Augmentation & Smartlipo®*
Perfecting your bikini body starts now! Schedule a FREE consultation with Dr. Petti to discuss breast augmentation and/or Smartlipo. Dr. Petti is renowned for both the incredible breast augmentation results she creates and her expertise in Smartlipo body sculpting—learn how these procedures can help you spring into summer with the figure you've always dreamed of having!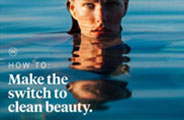 Save on Intelligent Nutrients® Skin Care*
Treat your summer skin with natural, organic Intelligent Nutrients skin care products. Intelligent Nutrients uses the power of bioactive ingredients, plant technology, and advanced nutrient complexes to improve the condition of all skin types. When you purchase any two Intelligent Nutrients products with this special, you will receive a 3rd product for 50% off!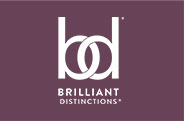 Brilliant Distinctions® Rewards Program*
Brilliant Distinctions by Allergan® is a rewards program that can provide you with points toward discounts on Allergan products like BOTOX® Cosmetic, JUVÉDERM fillers, and KYBELLA. You can also earn special rewards, bonus points, and gifts! Membership allows you to receive points from every Allergan product purchase you make at Spa Bella.
*Treatments and procedures must be booked by September 20th, 2019