Specials
Fresh for Spring!
Spa Bella is helping you get refreshed and rejuvenated for spring with spectacular aesthetic specials! Indulge in our most popular non-surgical treatments and products to look as youthful and gorgeous as you feel. At Spa Bella, glowing skin, a trimmer waistline, smoothed wrinkles, and supple facial contours are just the beginning—we offer an impressive range of the latest treatments for the skin, face, and body. Best of all, many treatments can be completed quickly and require little to no downtime. If you are considering plastic surgery, Dr. Petti is now offering FREE springtime consultations for breast augmentation and Smartlipo. These exclusive special offers are only available for a limited time, so schedule your appointment today!
50% Off a SculpSure® Treatment*
Get a headstart on your figure for summer! With customized SculpSure fat reduction treatments, you can eliminate excess fat from the abdomen, flanks, thighs, buttocks, arms, and more without surgery or downtime. When you purchase a SculpSure treatment session (25 minutes), the session is ½ price—saving you $800!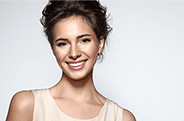 Save $100 on PRP*
When you combine platelet-rich plasma (PRP) with any CoolPeel™ or Vivace™ RF microneedling skin treatment, you can receive $100 off the cost of PRP with this special. Adding PRP on to your skin rejuvenation treatment can help boost the quality of your results for more youthful-looking skin.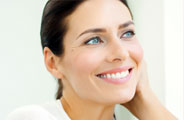 Save On BOTOX® Cosmetic or Jeuveau™ with Dermal Filler Purchase*
Smooth dynamic wrinkles and add volume to the face or lips by combining injectable treatments! When you purchase one vial of any dermal filler for full price, you can take advantage of special $10 per unit pricing on BOTOX Cosmetic or Jeuveau injections. You may prepay for up to 70 units that can be used at a later date!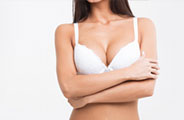 Complimentary Consultations for Breast Augmentation & Smartlipo®
Perfecting your bikini body starts now! Schedule a FREE consultation with Dr. Petti to discuss breast augmentation and/or Smartlipo. Dr. Petti is renowned for both the incredible breast augmentation results she creates and her expertise in Smartlipo body sculpting—learn how these procedures can help you spring into summer with the figure you've always dreamed of having!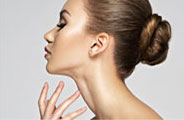 Save $200 on KYBELLA®
Say goodbye to your double chin with KYBELLA!
Injections of KYBELLA melt fat beneath the chin for a leaner jawline and neck profile. Purchase 2 vials of KYBELLA for $1,200 (a $200 discount) with this special!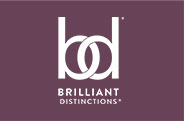 Brilliant Distinctions® Rewards Program
Brilliant Distinctions by Allergan® is a rewards program that can provide you with points toward discounts on Allergan products like BOTOX® Cosmetic, JUVÉDERM fillers, and KYBELLA. You can also earn special rewards, bonus points, and gifts! Membership allows you to receive points from every Allergan product purchase you make at Spa Bella.
*All specials must be pre-paid by 5/30/2020