Do Breast Implants Interfere with Mammograms?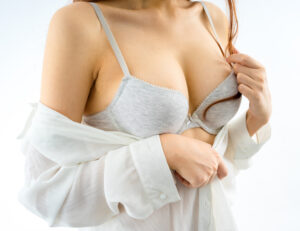 Many women who have undergone breast augmentation or are considering the procedure often ask if having breast implants can obscure the results of mammograms. Plastic surgeon Christine Petti, MD understands the importance of breast health and informs all of her patients with implants that mammograms performed by an experienced radiologist can reveal accurate breast imaging. For women with breast implants, it is important to research radiologists skilled in advanced mammography techniques specifically designed for augmented breasts. Using these techniques, radiologists can capture more images at a wider variety of angles to create an adequate collection of x-rays for evaluation.
In some instances, it may not be possible to obtain unobstructed images from a mammogram and your radiologist may instead recommend an MRI. An MRI will ensure that all of the breast can be evaluated, regardless of the presence of an implant. If you have silicone implants, an MRI can also detect ruptures and/or implant instability.
Your health and safety is always Dr. Petti's primary concern. If you have further questions about breast implants and mammograms, or other health concerns related to plastic surgery, please contact our practice.