Breast Reduction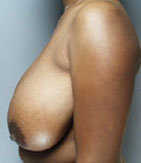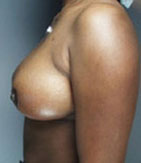 Before
After
View Gallery
Overly large breasts can not only cause pain and discomfort, they can make you feel very self-conscious in social situations and decrease your self-esteem. Breast reduction surgery at our certified facility is designed to eliminate extra fat and skin from the breasts and create a bustline that is more proportionate to the rest of your body. Plastic surgeon Christine Petti, MD at Palos Verdes Plastic Surgery Medical Center will work to meet, and even exceed, your goals by focusing on results that look natural and beautiful. Dr. Petti is extremely adept at breast reduction procedures, and is committed to giving you the body image you want – helping you to look and feel better than ever!
Dr. Petti's Approach to Breast Reduction Surgery
Breast Reduction Overview
Breast reduction surgery is a very common procedure that can do wonders for your body and your livelihood. A breast reduction can address a number of problems you may be encountering due to overly large breasts, including:
Sagging or drooping of the breasts
Inability to fit into desired clothing
Skin indentations from bra-straps
Breasts that are imbalanced or uneven
Pain in the back, shoulders, and neck region
Embarrassment in social situations
At your initial consultation, Dr. Christine Petti will answer all of your questions regarding breast reduction surgery and discuss your goals with you. She will go over all aspects of the procedure, and she can even provide you with a computerized image of how your breasts will likely appear after breast reduction.
Contact our Torrance and Los Angeles-area plastic surgeon to schedule an appointment.
The Procedure
Dr. Christine Petti can perform breast reduction procedures right here at our certified, on-site ambulatory surgery facility. Typically performed under general anesthesia on an outpatient basis, Dr. Petti will begin the breast reduction procedure by making an incision around the areola (the darkened area surrounding the nipple) down to the point where the breast meets the body, ultimately creating an anchor shape. She will then eliminate excess tissue, fat, and skin. The nipples will be moved to a higher location on the breasts. The entire operation can last up to four hours or less, depending on the extend of the procedure.
The Recovery
You will likely experience some swelling and bruising after breast reduction surgery, and it is important to keep the breast area free from pressure or harm during recovery. Any pain and discomfort after surgery can be alleviated with medication. Although there will be some residual scarring from surgery, Dr. Petti is highly adept at minimizing its appearance. In some cases, breast reduction surgery can have an effect on a woman's ability to breastfeed, so it is advisable to discuss this with Dr. Petti if you are, or are considering, breastfeeding in the future.
Contact Dr. Petti for a Consultation
Dr. Christine Petti can help you re-proportion your breasts by making them smaller and more contoured, allowing you to wear what you like and feel free of the discomfort and self-consciousness of having breasts that are too large for your body frame. In addition to breast reduction surgery, Dr. Petti also offers a number of other cosmetic plastic surgery procedures to help you achieve your goals, including Smartlipo Triplex™.
For more information, or to schedule a consultation for breast reduction surgery, please contact Dr. Christine Petti today!