October 2020 is National Breast Cancer Awareness Month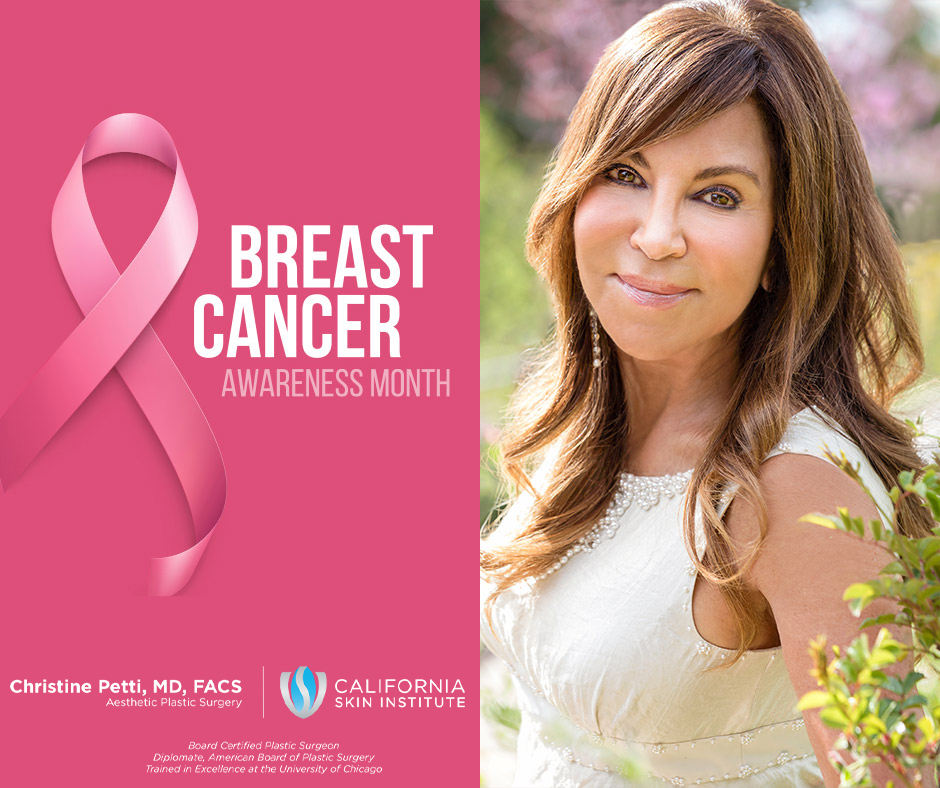 Once again, Los Angeles plastic surgeon Christine Petti, MD, FACS, shows her support for the nation's dynamic fight against breast cancer by recognizing Breast Cancer Awareness Month. As a woman and a plastic surgeon who performs cosmetic breast surgeries, Dr. Petti takes her responsibility to promote optimal breast health very seriously. She takes every opportunity to share lifesaving information about breast cancer screening with her patients, and lends her personal resources and voice to supporting the battle against breast cancer.
The National Breast Cancer Foundation estimates that 325,010 new cases of breast cancer will be diagnosed in the United States this year, impacting the lives of many women and families. While efforts to increase awareness about the importance of screening and early detection and the need for research and new treatment methods have improved breast cancer survival rates, the fight against breast cancer must continue to gain strength and support.
This October, Dr. Petti calls upon her patients and community to get involved in amplifying messages for breast cancer awareness. This year marks the 35th year of National Breast Cancer Awareness Month in the United States and Dr. Petti will be spending extra time this month drawing attention to the need for regular self-exams, mammograms, and MRIs. During National Breast Cancer Awareness Month Dr. Petti also strives to provide strength to those fighting the disease, remember those who have lost their battles with breast cancer, and celebrate survivors. Outside of her practice, Dr. Petti is an active member of the Advisory Board for Cancer Support Community of The South Bay.
In addition to performing the full range of cosmetic breast surgeries, Dr. Petti also performs en bloc capsulectomy breast implant removal for women who are concerned about breast implant-related health issues or those who are at risk for developing BIA-ALCL (breast implant-associated anaplastic large cell lymphoma).
For more information on breast cancer screenings or to schedule a consultation with Dr. Petti, please contact our practice.