Facelift
Over the years, factors like sun exposure, gravity, and genetics can all take a toll on our facial appearance. You may wake up one day and look in the mirror, only to see an older reflection looking back at you. If you feel younger than your appearance suggests, you might be the perfect candidate for facelift surgery. 
Our Los Angeles plastic surgeon, Dr. Christine Petti, is experienced in turning back the hands of time through cosmetic facial surgery. She takes pride in helping patients revitalize their appearance to help them achieve the younger look they desire. Her goal is to create a beautifully rejuvenated face with exceptionally natural results. To accomplish this, Dr. Petti performs SMAS face and neck lifts combined with state-of-the-art laser techniques. Her laser facelift approach provides optimal recontouring and lift, along with skin rejuvenating effects.
What Is a Facelift?
Before

After

View Gallery


Facelift surgery, also known as rhytidectomy, is one of the most common cosmetic facial procedures. Through this popular surgery, Dr. Petti can effectively help reduce the appearance of deep folds and wrinkles that tend to develop around the face. The procedure works by tightening the underlying facial tissues and muscle to create a more youthful look. Dr. Petti performs facelift surgery with the utmost precision to ensure you obtain a highly natural-looking rejuvenation. With facelift surgery, you should still look like yourself—only a younger, more refreshed version of yourself. In fact, patients who undergo facelift surgery often look as much as 10 to 15 years younger! 
What Are the Benefits of Facelift Surgery?
The facelift procedure is designed to improve multiple areas of the face at once to address various signs of aging. These unwanted changes develop over time and tend to worsen as the skin continues to sag and natural facial volume depletes. For those who wish to reverse these changes, a facelift can provide the following benefits: 
Improve sagging skin in the midface and jawline
Smooth deep skin folds
Diminish fine lines and wrinkles
More refreshed appearance
Dr. Petti customizes every facelift surgery to address the individual needs of each patient. She will help you understand what you can realistically expect in your results. If additional treatments are necessary to help you achieve your ideal outcome, she will discuss your options with you during your consultation.
How Is the Facelift Procedure Performed?
To begin your facelift surgery, Dr. Petti will make the incisions in or near your hairline. This allows potential scarring to be easily concealed, preventing people from ever knowing you had cosmetic surgery. For Dr. Petti's signature facelift and neck lift procedure, she may opt to use the Smartlipo Triplex system for both dissection and laser liposuction of the face and neck. Next, she performs an internal lift of the deeper facial tissues—called the SMAS—and the fascia above the platysma muscle in the neck to create a "double lift" effect that defines youthful contours and rejuvenates facial volume, while also tightening and smoothing the skin. This process targets both the mid- and lower-face. For the final stage of the procedure, Dr. Petti utilizes a second laser—the Smartskin CO2 laser—to resurface both the epidermis (top layer of skin) and the superficial dermis to refresh the skin for a smoother, clearer, more youthful appearance. The combined effect of the SMAS facelift and CO2 laser skin resurfacing allow Dr. Petti to accomplish maximum rejuvenation within the span of a single surgery.
The ultimate goal of Dr. Petti's signature facelift is to give the patient a younger, yet still natural look with more defined facial and neck contours. She also focuses on restoring natural plumpness to the cheeks and sculpted facial contours. 
Facelifts may often be performed in conjunction with neck lift surgery or cheek lift surgery to enhance the degree of improvement for a more transformative and natural-looking outcome.
What Is Recovery from Facelift Surgery Like?
Immediately after your facelift surgery, you may experience some degree of swelling and bruising. Any discomfort can typically be managed with pain medication. As your body continues to heal, these temporary side effects should gradually fade. For the first two weeks after your procedure, you should avoid working out and performing other strenuous activities. Most patients can return to their daily routine after about 10 days. 
You can begin to see your results after the first few weeks of recovery, but your final results will continue to take shape over the course of the first year. The youthful improvement from facelift surgery can last 10 years or longer before further surgical rejuvenation is needed. 
Dr. Petti will provide more personalized details about what you can expect as you heal and provide post-operative instructions to ensure you have a safe and comfortable recovery. 
Will I Have Scars after Facelift Surgery?
During facelift surgery, Dr. Petti is mindful of keeping incisions as inconspicuous as possible to minimize the potential for visible scarring. Facelift incisions are generally hidden behind the hairline and placed in front of the ear. While the hair provides excellent coverage for any scarring, the area in front of the ear is a region that typically heals very well with proper care. Dr. Petti's experience in performing facelift surgery and other plastic surgery procedures helps guide her in creating and suturing incisions with the utmost care and planning for a smooth healing process.
Following your facelift surgery, attentive post-operative care and proper home-care can facilitate healing. Dr. Petti requests that patients adhere closely to post-operative care instructions, attend all follow-up appointments, and take good care of themselves during recovery to support a good outcome. In the initial phase of healing, scar tissue may appear reddish and raised, but as the tissue matures, it should fade and flatten. Avoiding sun exposure and smoking, getting proper rest, reducing stress, and eating nutritious foods can also help minimize scarring. If you are concerned about the appearance of any scars, laser treatments for scar reduction can be explored; however, Dr. Petti's patients rarely find these kinds of treatments to be necessary due to their consistently excellent outcomes.
How Long Do Facelift Results Last?
The facelift techniques that Dr. Petti uses are designed to create long-lasting and natural-looking results, but there is no guarantee for how long results may last. While some patients' results may last for a decade, others may find they desire a touch-up surgery or non-surgical treatments after a few years to combat further aging. Factors that can affect facelift results may include sun exposure, smoking, weight loss, health issues, and simply the passage of time. Every patient's face and rate of aging is unique; however, many of Dr. Petti's patients remark that their results look excellent for many years after surgery and notice they are aging more gracefully.
Are There Non-Surgical Alternatives to Facelift Surgery?
Not every patient who wants to look younger is ready for facelift surgery, and Dr. Petti offers a wide array of non-surgical treatments that can effectively minimize visible signs of aging. Often, these treatments are also combined with facelift surgery to enhance the quality of the results.
Popular options for non-surgical facial rejuvenation can include:
Whether you want younger-looking skin, fewer wrinkles, or more defined facial contours, Dr. Petti can design a customized treatment plan to achieve your goals. Dr. Petti performs non-surgical treatments using only the most advanced aesthetic lasers, treatment systems, and injectable products to provide patients with superior results that look incredibly natural.
How Much Does a Facelift Cost?
Since Dr. Petti customizes each facelift to the unique needs and goals of the patient, the total cost of the procedure will vary. On average, facelift surgery costs approximately $7,048. Factors that may influence your total cost include: 
Facelift technique that is performed
Geographical area of the practice
Expertise of the surgeon
Surgical fees, such as the facility, anesthesia, and possible prescriptions
If additional procedures are performed
When you come in for your initial consultation with Dr. Petti, our staff can provide a more personalized cost quote based on your individual treatment plan. 
Since facelift surgery is considered a cosmetic procedure, insurance does not usually cover its costs. However, if you would like to make your total cost fit more comfortably within your budget, our staff would be happy to discuss your plastic surgery financing options.
Husband and wife, "lover couple" Deanne and Patrick both had a facelift, blepharoplasty and laser resurfacing and have been happily married for decades, enjoying a beautiful life together!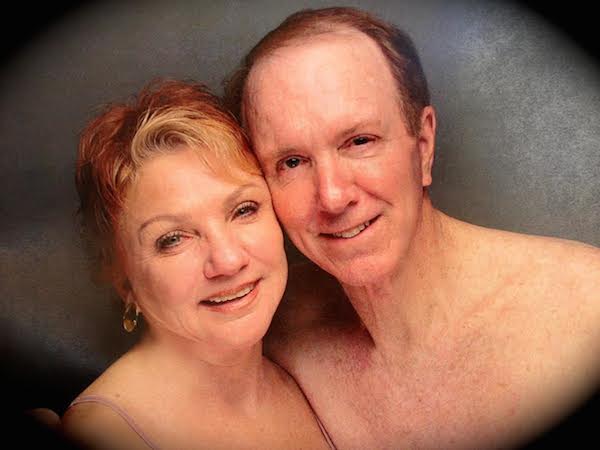 If you would like more information about the facelift procedure, please contact our practice to set up your consultation with Dr. Petti.