Eyelid Lift (Blepharoplasty)
Eyes Wide Open
Before
After
View Gallery
Often, the eyes are among the first facial features to show signs of aging. Why not fix them first? Did you know that cosmetic eyelid surgery is one of the most frequently performed procedures for men and women alike, and is usually the first choice for those who want to look younger? Under-eye bags and droopy eyelids can make anyone appear older and more tired than they truly are. These cosmetic concerns can often be easily fixed, so open up your eyes and look more youthful with an eyelid lift.
Husband and wife, "lover couple" Deanne and Patrick both had a facelift, blepharoplasty and laser resurfacing and have been happily married for decades, enjoying a beautiful life together!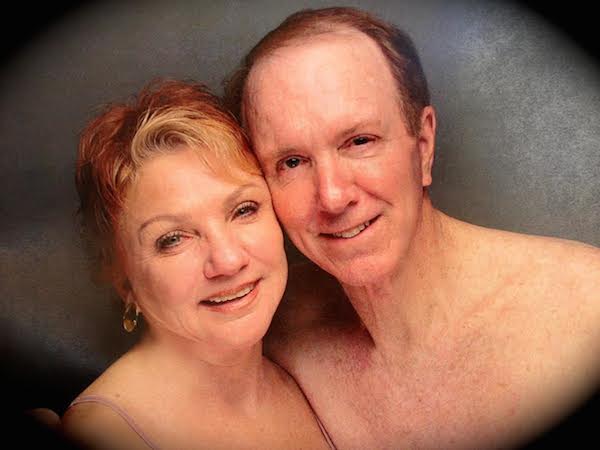 What Are the Benefits of Eyelid Lift Surgery?
Blepharoplasty, also known as cosmetic eyelid surgery, can create a more youthful look by removing, lifting, and smoothing excess skin and fat from the upper and lower eyelids. Plastic surgeon Christine Petti, MD can perform this procedure on the upper eyelids, lower eyelids, or both, depending upon your unique needs and cosmetic goals. Eyelid lift surgery offers many aesthetic improvements and advantages for patients with concerns about the appearance of aging eyes, including:
Removal and sculpting of fat deposits which cause the appearance of puffy lids or heavy bags around the eyes.
Removal of excess skin that contributes to sagging upper lids and under-eye bags.
Conservative skin tightening to reveal youthful upper eye contours and smooth under-eye bags.
Well-hidden incisions either along the crease of the upper lid or along the lower lash line.
Eyelid lift surgery can be performed on its own or in conjunction with other facial procedures, if more extensive rejuvenation is desired. Dr. Petty commonly performs eyelid lift as a complement to brow lift nd facelift surgeries. Application of injectable dermal fillers and wrinkle relaxers can also help create smoother more youthful-looking eyes for patients with crow's feet, vertical creases between the brows, and under-eye hollows.
Am I a Candidate for Eyelid Lift Surgery?
Men and women who have begun to notice visible signs of aging around the eyes may potentially be good candidates for eyelid lift surgery. Patients bothered by loose skin above the eyes, hooded upper eyelids, loss of upper eyelid contour, and bags beneath the eyes are typically well-suited for blepharoplasty. If eyelid surgery is not a viable option, Dr. Petti may suggest alternative treatments that can accomplish your goals. Only a personal consultation with Dr. Petti can reveal if you are indeed a good candidate for eyelid lift. During the appointment she will perform a thorough exam and medical history review to determine whether an eyelid lift is right for you.
What Happens During the Eyelid Lift Procedure?
Dr. Petti's surgical skill and keen aesthetic instincts allow her to perform this delicate procedure with exacting precision. Typically, blepharoplasty is performed as an outpatient procedure under general anesthesia. If you are having an upper eyelid lift, the procedure begins with an incision along the natural eyelid crease. Through this incision, Dr. Petti is able to remove fat deposits, recontour fat, and tighten muscles. Next she removes the appropriate amount of excess skin to achieve a smooth, natural-looking result that is not overly tight. Finally, she closes the incisions with tiny sutures. For the lower eyelids, Dr. Petti makes the initial incision along the lower lash line. She can then access, remove, and relocate fat deposits and tighten lax muscles through this incision. Next, excess skin is removed and the remaining skin is gently smoothed upward and the incision is closed. Bandages are applied to the eyes to complete the procedure.
What About Recovery After an Eyelid Lift?
The precise length of your recovery after an eyelid lift will depend on the extent of your procedure and your natural healing capabilities; however, typically Dr. Petti's patients require about one to two weeks of rest before returning to work and other regular activities. Mild bruising and swelling are common and tend to dissipate quickly as you heal. Before your surgery, Dr. Petti will thoroughly discuss proper post-operative care and what you can expect to experience following your procedure.
How Noticeable Are the Results of Eyelid Lift Surgery?
The majority of Dr. Petti's patients are thrilled with the brighter, more energized look they achieve with eyelid lift surgery. Her careful and conservative approach to eyelid lift helps create soft, natural-looking results that appear symmetrical and balanced. Many patients feel that they look years younger and often receive compliments from friends and family about how refreshed and rejuvenated they look. For those interested in examining actual results, we encourage you to explore eyelid lift before-and-after photos featuring Dr. Petti's patients.
How Much Does Eyelid Surgery Cost?
The total cost of eyelid surgery will be impacted by a number of factors associated with each individual's unique needs and customized treatment plan. A breakdown of the approximate starting cost of upper eyelid surgery is below, along with discounted pricing (the figures in parentheses represent non-discounted prices, and the figures that follow represent discounted prices of those treatments when performed in combination with another listed treatment). Once you have been evaluated and a treatment plan is developed, a member of our team can produce a more precise estimate of the total cost and go over the details with you. Our practice accepts a variety of convenient forms of payment, including financing plans available for qualified applicants through CareCredit®.
Option 1: Bilateral Upper Eyelid Surgery – ($3,500)
Option 2: Bilateral Upper Blepharoplasty (Upper Eyelid Lift) with Bilateral Browlift
Bilateral Upper Blepharoplasty – ($3,500) – Discounted to $2,500
Bilateral Browlift (Scarless Browlift) ($2,500) – Discounted to $2,000
Total = $4,500
Option 3: Bilateral Upper Eyelid Surgery with a Bilateral Browlift and Laser Resurfacing/Peels
Bilateral Upper Eyelid Surgery – ($3,500) – Discounted to $2,500
Bilateral Browlift – ($2,500) – Discounted to $2,000
Laser Resurfacing/Peels – ($1,200) – Discounted to $1,000
Total = $5,500
If you have questions about eyelid lift surgery or other facial rejuvenation procedures we offer, we invite you to contact our offices to schedule a consultation with Dr. Petti.