Increasing Interest in & Demand for Plastic Surgery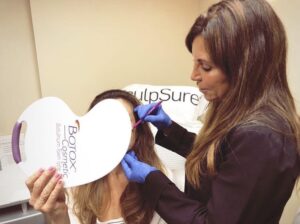 Even though aesthetic healthcare practices in California were closed for business during the coronavirus lockdown, internet searches for plastic surgery-related topics skyrocketed like never before. Google reported a whopping 67% increase in national searches for plastic surgery during a single week (Thursday, April 23, 2020 – Wednesday, April 29, 2020). There are many theories as to why this occurred, but it is most likely that women and men who may have been considering plastic surgery finally found themselves with enough free time to intensively research procedures and plastic surgeons online. During this time, board-certified plastic surgeon Christine Petti, MD, FACS offered intetested individuals the opportunity to schedule virtual consultations with her. This option allowed prospective patients to safely meet with Dr. Petti over secure video chat to discuss their aesthetic concerns, explore their treatment options, and secure a tentative surgery date in the future.
Since Dr. Petti's plastic surgery office, hospitals, and private surgery centers have reopened for elective cosmetic surgery (in accordance with CDC safety guidelines), a flood of patients interested in aesthetic surgery procedures and non-surgical cosmetic treatments have followed. Dr. Petti has kept a very busy schedule meeting with and treating both new and long-time patients. Many of her patients are taking advantage of the downtime they have due to limited social, travel, and work responsibilities, which allow them to recover more restfully and privately. Dr. Petti agrees that in many ways, there has never been a better time for patients to pursue and achieve their cosmetic goals!
Whether you are interested in improving the appearance of your figure, enhancing your breasts, achieving more youthful-looking skin, or turning back the clock on facial aging, Dr. Petti is available to provide the popular, state-of-the art treatments and outstanding care she is known for. If there are procedures you have been considering, now is the time to meet with one of Los Angeles' top plastic surgeons to develop a customized treatment plan that can provide beautiful, natural-looking results. Dr. Petti provides the full spectrum of cosmetic surgery options, along with an expansive array of non-surgical treatments that require minimal, if any, recovery time.
For more information about cosmetic enhancement options or to schedule a consultation with Dr. Petti, please contact our office.