Recognizing October 2021 as Breast Cancer Awareness Month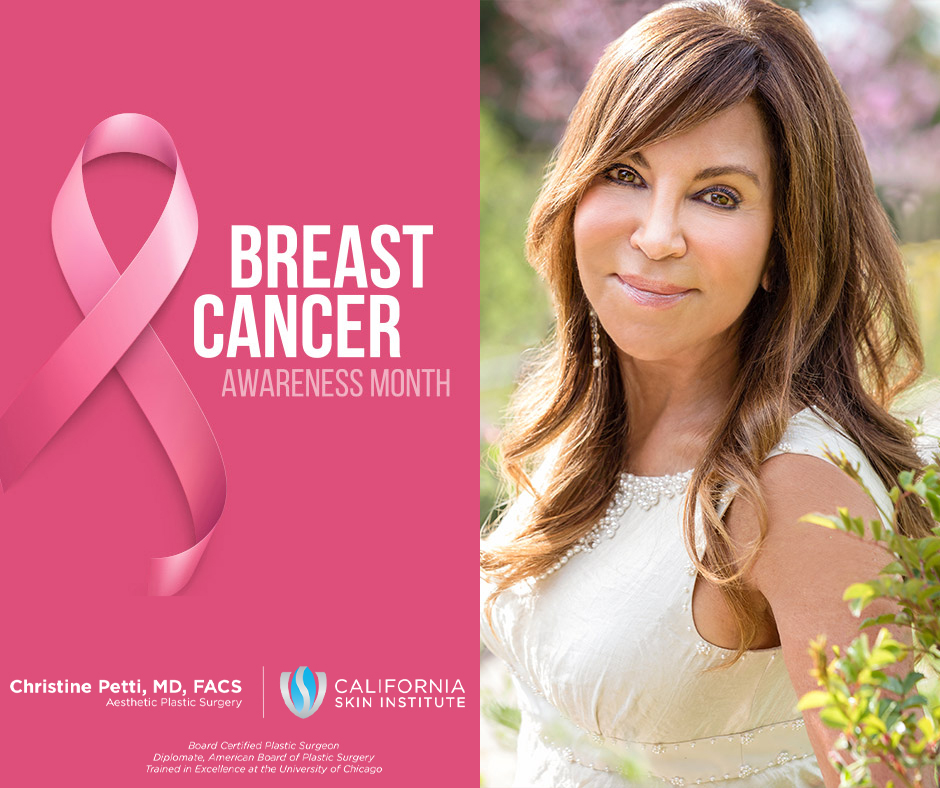 Our experienced plastic surgeon, Christine Petti, MD, FACS, is honored to continue her annual support of National Breast Cancer Awareness Month in October by spreading the word and drawing attention to the cause. Breast cancer awareness hits home for Dr. Petti as a woman and as a plastic surgeon who regularly performs breast surgery procedures. Being a well-respected and prolific surgeon places Dr. Petti in an ideal position to reinforce the importance of scheduling breast examinations, supporting the survivors of breast cancer, and remembering those who have lost their lives.
Understanding the significance of optimal breast health and the early detection of cancer, Dr. Petti often imparts her knowledge of preventative measures and treatment of breast cancer to her patients. Since its inception in 1985, October has been utilized as National Breast Cancer Awareness Month to draw attention to breast cancer and, even more importantly, to spread information about the battle.
In 2021, the National Breast Cancer Foundation (NBCF) estimates 281,550 new cases of invasive breast cancer will be diagnosed in women in the U.S. Additionally, the NBCF estimates that 49,290 new cases of non-invasive breast cancer will be diagnosed. Serving as a member of the Advisory Board for Cancer Support Community of The South Bay, Dr. Petti implores her community and her patients to vigorously share information regarding breast cancer and breast cancer screenings such as self-exams, mammograms, and MRIs. She also reiterates the importance of October leading to more funding for research and more innovative treatments.
For more information on breast examinations, breast reconstruction, and other breast surgery procedures, please reach out to Dr. Petti at our practice today.