Dr. Petti's Virtual Beauty Gala with Q&A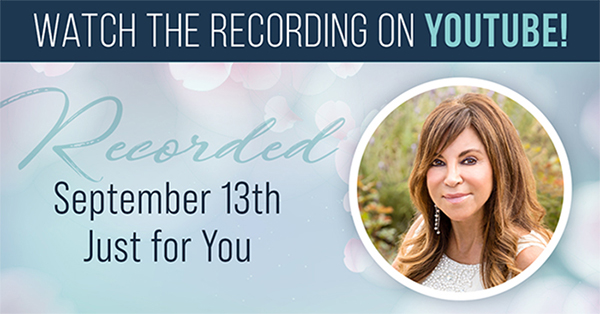 Our very own Dr. Christine Petti held a virtual beauty gala detailing the various aesthetic treatments offered at the our practice. The live event was recorded and can be viewed below. The event, which was held on September 13th, also featured a Q&A segment with current and prospective patients.
Dr. Petti, who has been named "Best Cosmetic Surgeon" by the Daily Breeze Readers' Choice Awards for eight years in a row, hosted the live event to give her community members an opportunity to seek out accurate information about the aesthetic treatments they may have been unsure about previously. The primary program covered facial rejuvenation, breast and body contouring, skincare routines, self care, and the natural-looking results that can be achieved with Dr. Petti's customized and varied, head-to-toe aesthetic treatments. 
Immediately following the program, individuals were able to have their pre-submitted questions answered by Dr. Petti directly. These questions discussed surgical and non-surgical treatments, surgical procedures, and all other cosmetic-inspired patient questions. 
The event also featured a presentation from our Aesthetics Manager, Nikka Dorado. Nikka presented the "ABCs of Skincare Routine for the Holidays" and introduced plastic surgeon and dermatologist-recommended skincare products that can be used to maximize the longevity of your treatment results. 
If you're interested in Dr. Petti's  treatment options or have questions beyond what was covered at the beauty gala, please contact Dr. Petti through her website, www.dr-petti.com.

Q: What is PRP?
A: PRP is Platelet-Rich Plasma, which is used for its wound healing, anti-inflammatory, and collagen-stimulating benefits in various aspects of medicine — both therapeutic and aesthetic.  Dr. Petti uses it to enhance one's own natural healing capacity by using the serum obtained from a tube of blood drawn from the patient.  It can be used topically on the skin's surface to enhance healing and neocollagenesis.  PRP can be injected to stimulate dermal collagen formation for contouring around the eyelids, as well as to stimulate regrowth of hair in patients suffering from hair loss. 
Q: How do I deal with the neck and wrinkles around the mouth and jaw? 
A: There are many effective, non-surgical options, which include fillers like Juvederm®, volumizers like Sculptra® Aesthetic, carboxy CO2Lift transdermal skin masques, Vivace® radiofrequency microneedling, and CO2 fractional laser resurfacing treatments, such as CoolPeel™, Tetra® Peel, and SmartSkin®.  Retin-A topical skincare in our skincare line — including our Retinol Concentrated Serums, Retinol concentrated eye cream, and Carboxy CO2Lift oxygen-rich masque — are also therapeutically effective for self care at home.
Q:  What can be done about crepe-like skin? 
A: Skin that is dry, loose, and crepe-like often needs hydration and volume.  The fundamentals are to support the skin, hydrate, and tighten; therefore, the same treatments used for the face and neck can truly be applied anywhere in the body and extremities.  Radiesse® injections are great for crepey skin of the hands.  Vivace® radiofrequency microneedling can stimulate collagen for volume.  Sculptra® injections can add volume so the overlying skin is smoother.  Fractional CO2 laser resurfacing is very effective.  These treatments must be understood as supportive so it can be repeated and treated as maintenance procedures for the best long-term results.   
Q: How long does microneedling results last? 
A: Microneedling is performed with radiofrequency energy delivered at the tip of 36 microneedles robotically, and is precisely placed deep into the dermis of the skin. It can be very effective — especially with a minimum of 3 treatments, so results may last for 1 to 2 years.   
Q: Will there be SculpSure® specials offered? 
A: Yes, there will be SculpSure® specials offered, and this is a very effective treatment. The best results should be seen with a minimum of three treatments. 
Q: What is the best non-surgical treatment for a double chin? 
KYBELLA® is a great choice.  It is deoxycholic acid and can be carefully injected with comfort and safety to promote dissolution of fat cells in the double chin. 
Q: What do you recommend for loose skin in the nasolabial folds? 
A: There are several options — dermal fillers such as Juvederm® Vollure and volumizers such as Sculptra® Aesthetic.  Fractional radiofrequency microneedling and high-peak power CoolPeel™fractional CO2 laser resurfacing can be combined for nasolabial skin fold tightening as well.
Q: What is the risk of post-inflammatory hyperpigmentation (PIH) with CoolPeel™?   
A: There is always some risk of PIH with any skin treatment, laser or non-laser, but CoolPeel™ is a high-peak power CO2 peel that has much less risk of PIH. Proper pre-treatment skin prep with skincare products aimed to make melanin "sleepy" can be used for further protection against PIH. 
Q: What daily skincare products do you recommend? 
A: We will discuss this in detail.  My mainstay for over 30 years for topical skin rejuvenation are products with retin-A (topical vitamin A), serums with antioxidants (C, E), and hydration-promoting serums with hyaluronic acid. 
Q: Do you do earlobe rejuvenation? My ears are longer now and I would like to have them pulled up. 
A: Yes, I love earlobe rejuvenation and would love to evaluate your anatomy and discuss your desires. 
Q: How difficult is it to remove bags under your eyes?
A: This is a common occurrence and there are many good options, both non-surgical and surgical, that we can discuss.  For surgery, I prefer transconjunctival blepharoplasty with contouring of the fat pads that cause bags.   I then prefer to resurface the skin with the fractional CO2 laser peel, as no skin is removed with the transconjunctival approach which leaves no external scar. 
Q: What is the best long-lasting filler for laugh lines? 
A: In my experience, it has been a combination of Juvederm® Vollure and Sculptra®. 
Q: Interested in neck lift to get rid of ugly gooseneck skin. 
A: Dr. Petti performs laser neck lifts, and combines the neck lift with laser resurfacing of the skin at the end of the procedure. This allows the patient to look refreshed, harmonious, balanced, and natural from the forehead down to the collar bone.  This is a very rewarding procedure that can last for 5 years, especially if a patient avoids the sun and engages in collagen and skin tightening procedures that are non-surgical, but effective enough to enhance and maintain natural results over time.
Q: I'm interested in lower blepharoplasty price and details.
A: Lower blepharoplasty can be performed without an external scar and is a very rewarding procedure.  I prefer to tighten the skin of the upper/lower eyelid and crow's feet skin with a fractional CO2 laser peel at the time of lower blepharoplasty.  A consultation will be required and then we can give you an accurate surgical quote.
Q: What age or what visible signs should someone consider facial surgery?  When are fillers/BOTOX® Cosmetic not enough/cost effective ?
A: This question is complex.  It requires some good history-taking and examination of the patient's anatomy and the state of their skin.  In general, surgery can be considered if one feels comfortable with going to the operating room under anesthesia for a result that, if done effectively and aesthetically-natural, can be very rewarding and last longer than non-surgical treatment, especially if a patient has advanced signs of aging no matter what age she/he is.
If you would like to follow up on any of these points or have a different question, please reach out to our practice today!