CoolPeel™ CO2 Laser Skin Resurfacing
The CoolPeel™ laser skin treatment is a revolutionary skin rejuvenation option offered only with the SmartXide Tetra CO2 laser platform. Our board-certified plastic surgeon, Christine Petti, MD, is known for her vast experience with aesthetic laser technology, and she performs the CoolPeel™ laser skin resurfacing treatment for patients who desire more youthful-looking skin without interrupting their busy lifestyle. With CoolPeel™, women and men can enjoy dramatic skin improvements with minimal to zero downtime!
Learn more about the CoolPeel™ laser skin treatment by exploring the sections below or contacting our practice:
What is CoolPeel™ CO2 Laser Skin Resurfacing?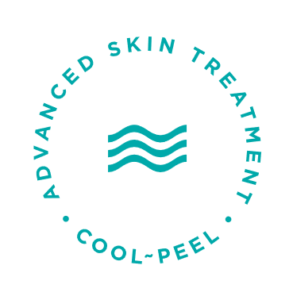 The CoolPeel™ treatment utilizes advanced CO2 laser technology—delivered with H-pulse, a proprietary high-peak-power short pulse—to bring about improvements in skin quality and appearance with minimal downtime. The benefits of a customized CoolPeel™ can include a reduction in the presence of fine lines and visible signs of sun damage, as well as the achievement of softer, smoother skin texture and diminished pore size. Dr. Petti's patients who choose CoolPeel™ treatments typically notice their skin looks more youthful, refreshed, and refined.
Dr. Petti finds that the beauty of the CoolPeel™ CO2 laser procedure is that she can customize the treatment to each of her patient's desired results and downtime. Makeup can be applied in 24-48 hours and patients can return to their normal work and play. Dr. Petti recommends that patient's consider a commitment to doing a minimum of three CoolPeel™ procedures that can be scheduled at the convenience of each patient's personal schedule and lifestyle. CoolPeel™ is a great way to rejuvenate skin that is beginning to show lines and laxity and can help to push back the aging process, so patients do not have to consider other more invasive alternatives including surgery. CoolPeel™ is also used for patients who are of the "prejuvenation" population who want to prevent the signs of aging before they appear or become constantly and highly visible.
What Happens During the CoolPeel™ Treatment Process?
The CoolPeel™ treatment can take as little as 15 to 30 minutes to complete and is performed using a topical anesthetic for patient comfort. Once the skin is adequately numbed, the CoolPeel™ laser is gently applied to the skin. The laser is pulsed quickly over the treatment area using the "H-pulse" feature which delivers effective fractional ablative treatment without creating thermal damage to the surrounding tissue—this helps keep downtime to a minimum following the CoolPeel™. Once treatment is complete, the skin is moisturized with PRP (the patient's own platelet-rich-plasma), which is applied as a topical serum. Dr. Petti has her patient's leave the PRP on as a serum-rich natural mask until the next day. The PRP (prepared as a PRFM with the Selphyl® system) calms the skin and begins to nourish the tissue with all the epidermal growth factors that are needed for ideal healing. The platelet-rich fibrin matrix (PRFM) created with the PRP and Selphyl® system helps protect and preserve the platelets for optimal release of growth factors.
Can CoolPeel™ Be Combined with Other Skin Rejuvenation Treatments like Vivace Radiofrequency Microneedling?
The CoolPeel™ can effectively and safely be combined with other rejuvenating treatments, such as Vivace™ radiofrequency microneedling. The CoolPeel™ and Vivace™ treatments complement each other and offer a layered approach when combined in the same setting or in separate sessions. Dr. Petti will discuss these options with each patient, but if a patient has more significant signs of the aging process, rough skin, or acne scars, then this combined approach is often ideal. The CoolPeel™ will treat the upper layers of the skin and effect wrinkles, scars, pigment, and pores from the outer layers of the skin—i.e. the epidermis and the superficial dermis—while the Vivace™ RF microneedling can address the deeper dermal architectural skin support. The combined procedures provide a layered approach that is stacked and targeted to provide results, still with minimal downtime. The combined CoolPeel™ and Vivace™ can be safely administered as an in-office procedure under topical local anesthesia for patient comfort. This process is especially effective when the procedure is finished with topical application of one's own serum, called platelet rich plasma (PRP). Dr. Petti and her patients have been impressed with the combined, one-setting procedure. In her hands, this procedure has shown remarkable results for the treatment of more pronounced skin wrinkling and acne scars, while also producing skin tightening that is impressive for a non-surgical approach to skin rejuvenation.
What is Recovery Like After the CoolPeel™?
After a CoolPeel™, it is common to experience some degree of warmth and skin redness (like a mild sunburn) for about an hour. Dr. Petti will supply each patient with special customized ointments, facial wash, and moisturizers to keep the skin hydrated. Most patients are able to return to their normal activities with adequate sun protection and makeup within 24 hours. Some skin roughness, dryness, and light shedding occurs and is normal. Your post-treatment experience may vary depending on the depth and intensity of your CoolPeel™. Dr. Petti will educate you on what to expect prior to your CoolPeel™ so that you are prepared.
What Results Can I Expect After My CoolPeel™?
CoolPeel™ patients typically notice improvements in skin texture and appearance within a few days of treatment and results continue to develop in subsequent weeks. For optimal results, Dr. Petti may recommend multiple CoolPeel™ treatments spaced about one month apart. Dr. Petti's CoolPeel™ patients are pleased to find that their skin is smoother, more refreshed, and glowing as a result of treatment. It is common for patients to combine CoolPeel™ with injectable wrinkle relaxers (i.e. BOTOX® Cosmetic), dermal fillers, and tissue volumizers (Sculptra® Aesthetic) to achieve more comprehensive facial rejuvenation.
How Much Does CoolPeel™ Treatment Cost?
On average, each CoolPeel™ laser skin treatment costs $1000 per area. An area is considered an anatomical region such as the face, the neck, the chest, and bilateral hands. If a patient chooses to prepay for a series of CoolPeel™ treatments, then special pricing may be available. Most patients choose to treat their entire face, neck, and chest for comprehensive rejuvenation. Following your consultation with Dr. Petti to determine your customized treatment plan, you will receive your CoolPeel™ cost estimate. For those interested in financing the cost of treatment, we accept payment with CareCredit®. CareCredit is a trusted third-party lender that provides affordable loans to approved applicants to make paying for treatment more convenient and budget friendly. We also accept major credit cards. Our knowledgeable office team is always available to answer any questions you have about payments, financing, and pricing.
Would you like to achieve youthful, glowing skin with CoolPeel™? Contact our practice to schedule an appointment with Dr. Petti to find out if CoolPeel™ is right for you.