SculpSure™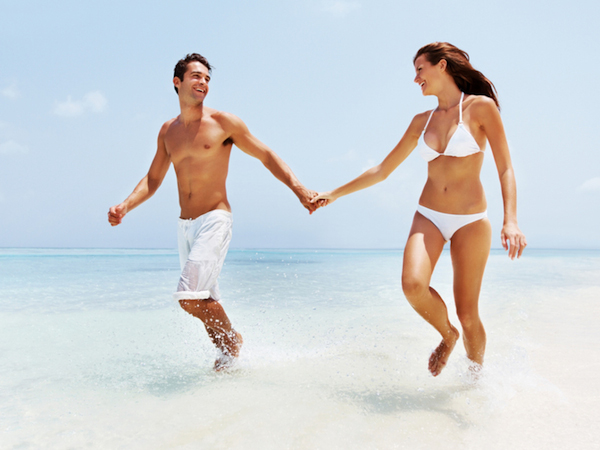 In Los Angeles, swimsuit season continues year round. However, if you feel self-conscious about your body due to excess fatty tissue, you may not want to participate in beach or pool activities. Diet- and exercise-resistant fat can be difficult or impossible to remove via traditional means. Fortunately, there's a non-surgical treatment option that can be completed in about 25 and typically results in little downtime. SculpSure™ by CynoSure® is an innovative light-based technology that is FDA-approved to reduce fatty tissue on the flanks (hips) and abdomen. Dr. Christine Petti, our board certified plastic surgeon, will be the first physician in the South Bay to offer this revolutionary device. If you believe SculpSure™ may be right for you, contact us today to schedule a consultation.
Dr. Petti Discussing SculpSure™ on The Doctors
Why SculpSure™?
Non-invasive, fast, and comfortable, SculpSure™ is changing how patients address excess fat in "trouble spots." Utilizing a flat paddle—no suction required—the SculpSure™ device delivers thermal energy into the targeted area. This energy is designed to disrupt and destroy fat cells without harming the surrounding tissue. Your body can then eliminate the damaged cells through normal processes. Gentle yet effective,  SculpSure™ utilizes a controlled cooling system to help enhance your comfort throughout the process. The procedure can be completed in as little as 25 minutes, and SculpSure™ can address four areas at one time! After the treatment, you should be able to return to your normal routine immediately.
SculpSure™ offers gradual, natural-looking results. You should begin to see the benefits after about six weeks, with the final outcome visible after approximately 12 weeks. In general, you can expect to see a 24 percent reduction in fat in the treated areas. One therapy session can accomplish considerable improvement in body contour, although your cosmetic goals may require additional sessions. Dr. Petti will develop a customized treatment plan during your initial consultation.
In addition to being the first plastic surgeon in our area to offer this state-of-the-art technique, Dr. Petti will also be training other physicians to use this device. As an advocate of continuing medical education, she believes passing on her experience and skill can help practices around the nation achieve a higher level of safety and efficacy.

You can also see how SculpSure™ compares to CoolSculpting by viewing this helpful infographic here.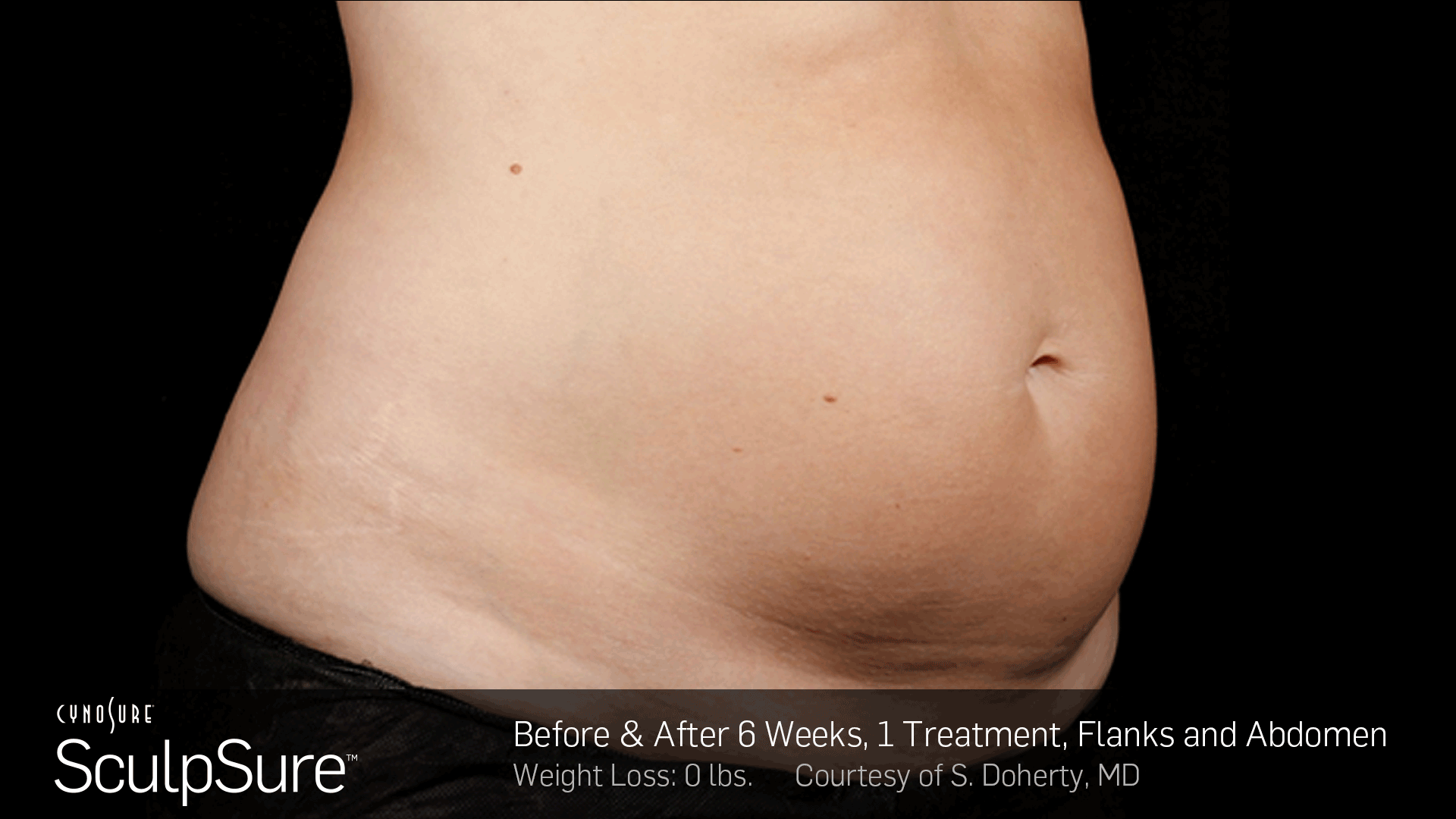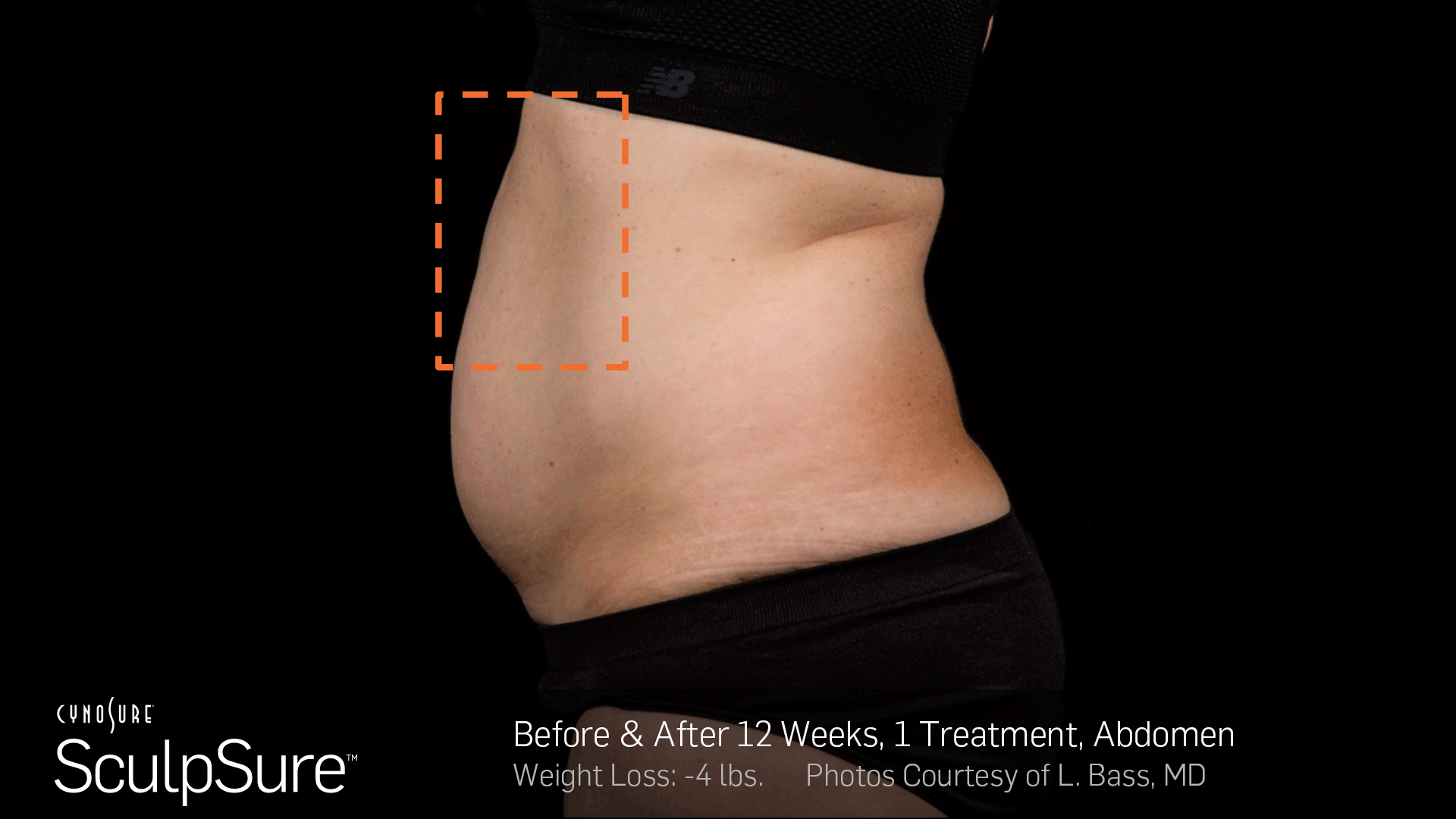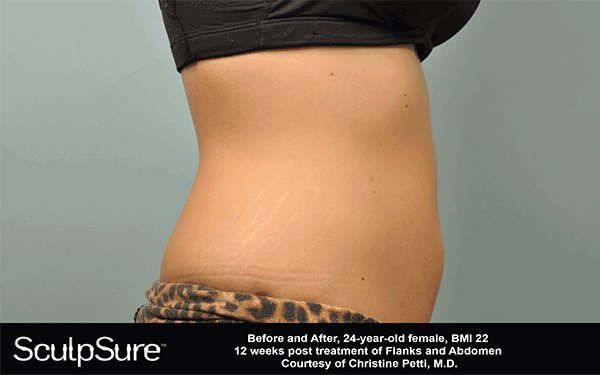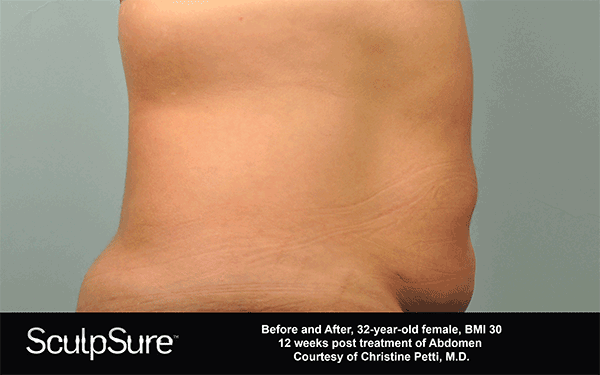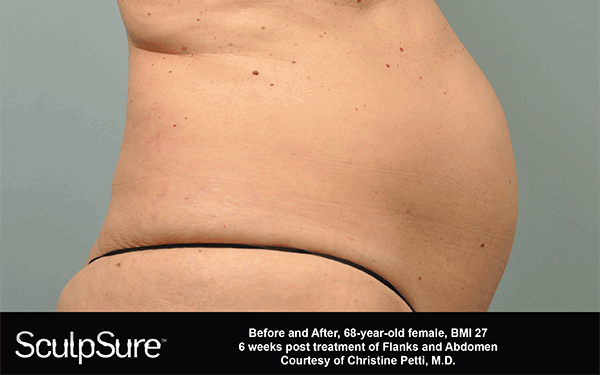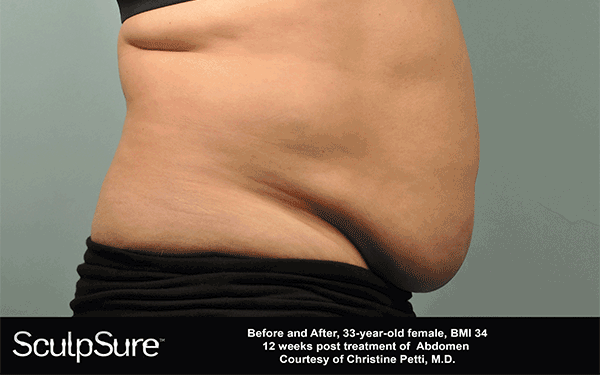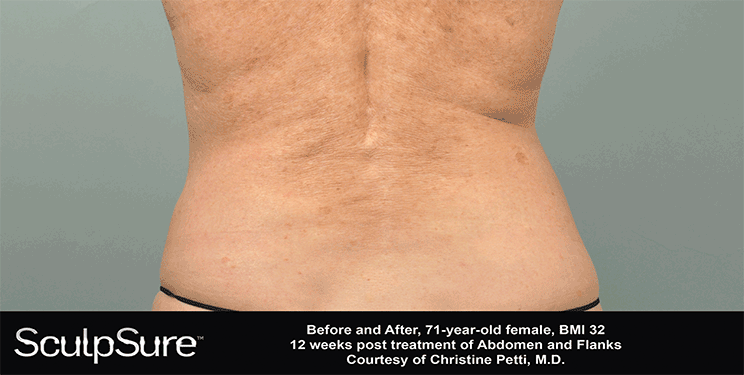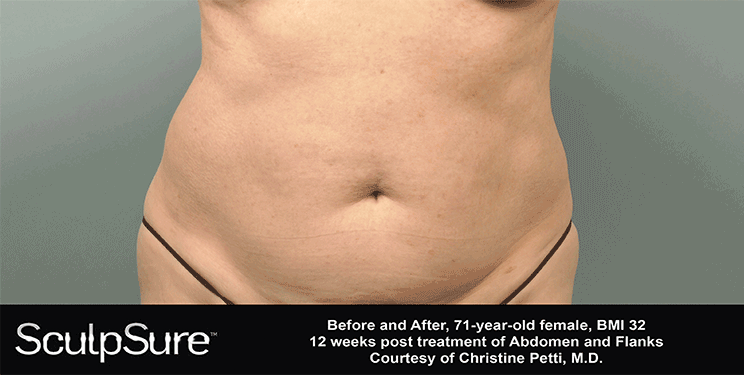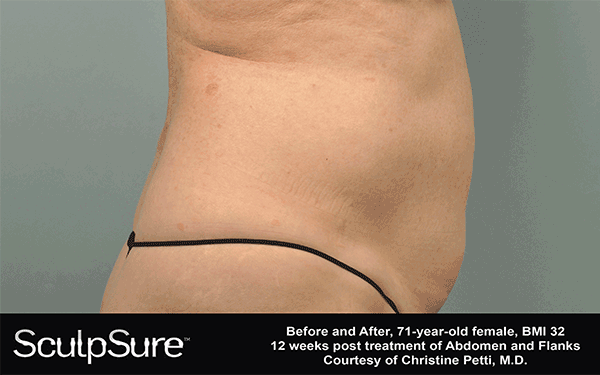 SculpSure™-The Ice Age is Over
welcome you to view this informative video comparing SculpSure(TM) with CoolSculpt(TM) to see the advantages of this 25 minute game-changing procedure.
For more information about how SculpSure™ can help you achieve your body contouring goals, please contact our office today. Our knowledgeable medical team can answer your questions and help you schedule a consultation with Dr. Petti.