Dr. Petti's Study on Cellulaze™ Featured in Aesthetic Surgery Journal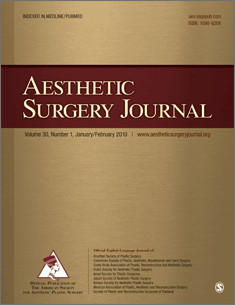 Dr. Christine Petti's work with the innovative cellulite treatment, Cellulaze™, was recently published in the Aesthetic Surgery Journal, also known as ASJ. The publication is distributed by the American Society for Aesthetic Plastic Surgery (ASAPS), a prestigious organization that Dr. Petti is a member of, along with many other respected plastic surgeons. In the study, Dr. Petti and some of her colleagues monitored the results of the procedure on 57 patients up to six months post-treatment.
Cellulaze™ is unique in that it addresses the anatomy of cellulite beneath the skin, whereas previous methods have attempted to treat the problem on the surface of the skin. The minimally-invasive technique uses a tiny fiber optic laser, allowing Dr. Petti to break down the fibrous tissue that is causing the unsightly dimpling of cellulite. Once completed, she heats the skin, to stimulate the regrowth of collagen and elastin for a smoother appearance in the treatment area. Patients may experience slight bruising for a few days, but are usually able to resume normal daily activities immediately after the procedure.
To learn more about how Cellulaze™ can reduce the appearance of cellulite in a single office visit, please read Dr. Petti's detailed research in ASJ. If you are interested in meeting with Dr. Petti to see if Cellulaze™ is right for you, please contact our practice today to schedule a consultation.