Dr. Petti at The Aesthetic Show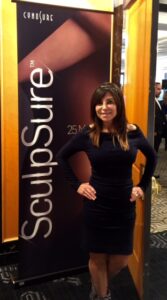 Dr. Christine Petti will be speaking at the upcoming The Aesthetic Show in Las Vegas, Nevada. Dr. Petti will be presenting on the following topics:
1. "Noninvasive Body Sculpting Trumps Surgery" – July 8th
2. "Breakthrough Technology for Noninvasive Body Contouring" – July 9th at the Cynosure Booth
3. "SculpSure: Light-based Noninvasive Fat Removal" – July 9th
If you would like to schedule a consultation, please contact our office today.