Dr. Petti Takes Part in ASPS Life-Long Learning Exercise (L3E)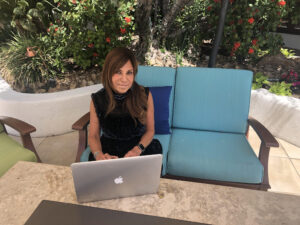 Experienced plastic surgeon Christine Petti, MD is in the process of completing the American Society of Plastic Surgeons Life-Long Learning Exercise (L3E): 2019 Aesthetic In-Service program.
This comprehensive self-assessment activity is composed of 200 aesthetic plastic surgery-focused questions and is designed to provide participants with the opportunity to:
Review the latest treatments in aesthetic plastic surgery and evaluate current uses for each.
Self-assess breadth of knowledge in all areas of aesthetic plastic surgery.
Identify areas within the scope of knowledge that may require further continuing education efforts.
Based on the results of the self-assessment, participants are invited to engage in educational activities aimed at expanding knowledge in relevant areas of aesthetic plastic surgery.
As a top plastic surgeon in Los Angeles, Dr. Petti remains on the leading-edge of new developments, techniques, technology, procedures, and products that can enhance her capabilities as a surgeon as well as improve each patient's experience and results. Her stellar reputation as a respected leader in the field is reflected in outstanding reviews and numerous referrals from her patients, and in the accolades she receives year after year.
If you are interested in enhancing your appearance with either aesthetic plastic surgery or non-surgical cosmetic treatments, we invite you contact our practice and schedule a consultation with Dr. Petti to discuss your needs and goals.