Feature Article about Dr. Petti on The Aesthetic Channel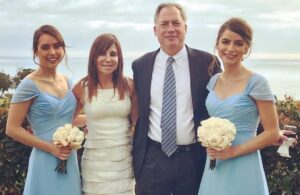 Have you ever wondered how Dr. Christine Petti got into the field of plastic surgery? You can get the full story in a feature article written by Lisette Hilton for The Aesthetic Channel. The in-depth piece explores the beginnings of Dr. Petti's career and how she transitioned from performing reconstructive surgery to running her own award-winning aesthetic plastic surgery practice and medical spa. Dr. Petti also discusses how she has kept her flourishing state-of-the-art practice at the cutting edge of aesthetic advancements. 
As an accomplished researcher and practitioner of laser-based procedures, Dr. Petti demonstrates exceptional knowledge in the technology she selects for her practice. The article explains how Dr. Petti focuses her technical and aesthetic skill when determining the procedures that can deliver optimal improvements with minimal downtime for each patient.
We invite you to learn all about Dr. Petti by reading the full article posted on The Aesthetic Channel: Women In Aesthetics: Christine Petti, MD, Built It and They Came.
To schedule a consultation with Dr. Petti, please contact our practice.