Vote Dr. Petti for Best Cosmetic Surgeon – Easy Reader's Best of the Beach 2019 Awards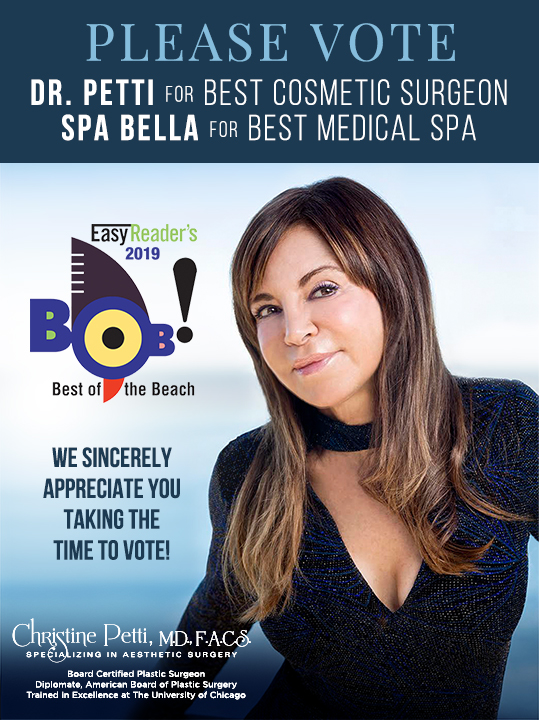 Easy Reader's 2019 Best of the Beach Awards!!
WE WOULD APPRECIATE YOUR VOTE – AGAIN!
When you can vote: Until Sunday, February 24
HERE IS WHAT YOU DO:
1. Go to the following link: https://easyreadernews.com/best-of-the-beach-2019-vote-here/
2. Click on "Best of the Beach — Click to Vote Here"
3. Fill out your Demographic Information
4. Click Next
5. Click Next to #16 Cosmetic Surgeon
6. Type Christine Petti, M.D.
7. Find #21 Medical Spa
8. Type Spa Bella
9. Vote for other categories – you must vote for 15 different categories
*PLEASE NOTE – Ballots must have a minimum of 15 categories completed to count.
We sincerely appreciate you taking the time to vote!