Vote for South Bay's Best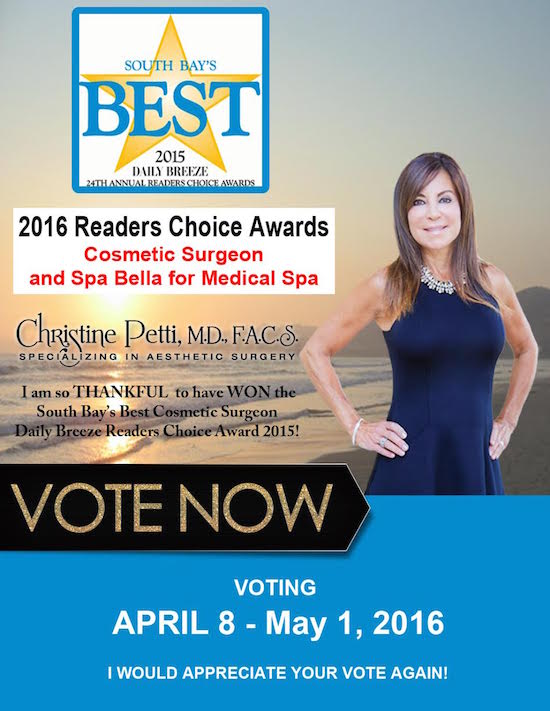 It's time for the Daily Breeze Readers Choice Awards!
WE WOULD APPRECIATE YOUR VOTE – AGAIN!
April 8th – May 1st
HERE IS WHAT YOU DO:
1.Go to – Daily Breeze Readers Choice
2. Input your email address
3. Confirmation email will be sent to you
4. Verify your email address
5. Click link in email to access voting
6. Under Categories: Go to People – 4th one down is Cosmetic Surgeon – Type in Christine Petti, M.D.
7.Click Submit
8. Under Categories: Go to Goods & Services – Medical Spa (alphabetical) scroll to the M's – type in Spa Bella, Torrance
9. Click Submit
10. Click the log off button
You're finished! Voila! Our sincere appreciation to you!