Our Practice
Designed with a Beautiful You in Mind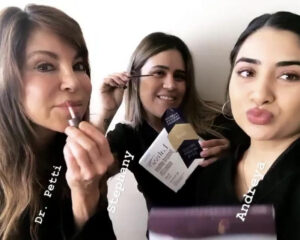 Dr. Petti and Staff–Dr. Petti, Stephany, and Andreya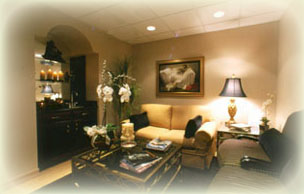 Our entire facility, from our lobby to our treatment rooms, was designed specifically for your comfort and safety
Dr. Petti and her OR Team, Linette Prescott, R.N., and Sharon Estes, L.S.T., were recently recertified for Basic Cardiac Life Support and Advanced Cardiac Life Support for our on-site, private Ambulatory Surgery Center.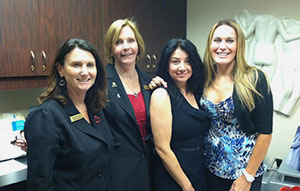 Dr. Petti's Staff and Spa Bella professional Staff: Roberta Poulin, Linette Prescott, R. N. Sandra Turner, Jayna Burdue
Our staff is comprised of trained and licensed medical and surgical personnel who have had decades of experience in aesthetic plastic surgery, including registered nurses, licensed surgical technicians, licensed medical aestheticians, medical assistants and plastic surgery patient coordinators. They are all trained to listen to the patient's needs and advise them in a competent and caring way.
Palos Verdes Plastic Surgery Medical Center is dedicated to providing comprehensive, contemporary, and caring cosmetic surgery services in a beautiful and tranquil environment. Our double board-certified plastic surgeon and Medical Director, plastic surgeon Christine Petti, M.D., F.A.C.S., believes that beauty secrets should be kept secret. She has built, certified, and maintained a privately owned on-site plastic and cosmetic surgery center for outpatient ambulatory surgery. The Palos Verdes Ambulatory Surgical Medical Center (located on site) allows us to perform every procedure in a comfortable, personal operating room for complete privacy and safety. This state-of-the-art center has been federally certified and state-licensed since 1992. Our carefully selected team of board-certified anesthesiologists and supporting healthcare professionals are devoted to providing you with friendly, competent and discreet attention during every stage of your surgical beautification.
If you live in the South Bay area, including Los Angeles and Torrance, and are seeking a caring, competent plastic surgeon, contact Palos Verdes Plastic Surgery Medical Center today to schedule a consultation with Dr. Christine Petti.