Dr. Petti and Spa Bella Recognized for Excellence by Easy Reader – Beach Reporter Voters of the South Bay of Los Angeles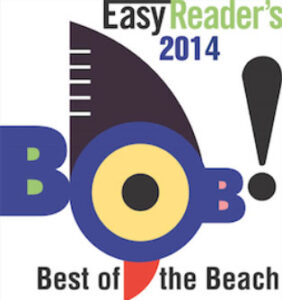 Recently, the Easy Reader – Beach Reporter published its annual "Best of the Beach" list, highlighting South Bay's favorite people, places, and things. Readers vote on categories such as health, dining, and entertainment. This year, Dr. Christine Petti was voted as the winner for "Best Cosmetic Surgery," and our med spa, Spa Bella, won "Best Medical Spa!"
Dr. Petti says she is extremely proud of both recognitions, and hopes to be a South Bay favorite for years to come. Whether her patients are considering plastic surgery or med spa treatments such as BOTOX® Cosmetic, Juvéderm™, or laser peels and facials, Dr. Petti says she will continue to provide them with the highest level of care.
Dr. Petti believes that being a female plastic surgeon helps her to gain a unique perspective for many of her patients' needs. In the Easy Reader article, she says, "I listen to the patient. As a surgeon you have to have good hands, skill, and a vision. You're changing shape and form, so I take what the patient dreams of and find out if I can make it happen."
If you are interested in scheduling a consultation, or if you would like to learn more about Dr. Petti or Spa Bella, please contact our office today.