Dr. Petti Presenting at The Medical Spa Show 2022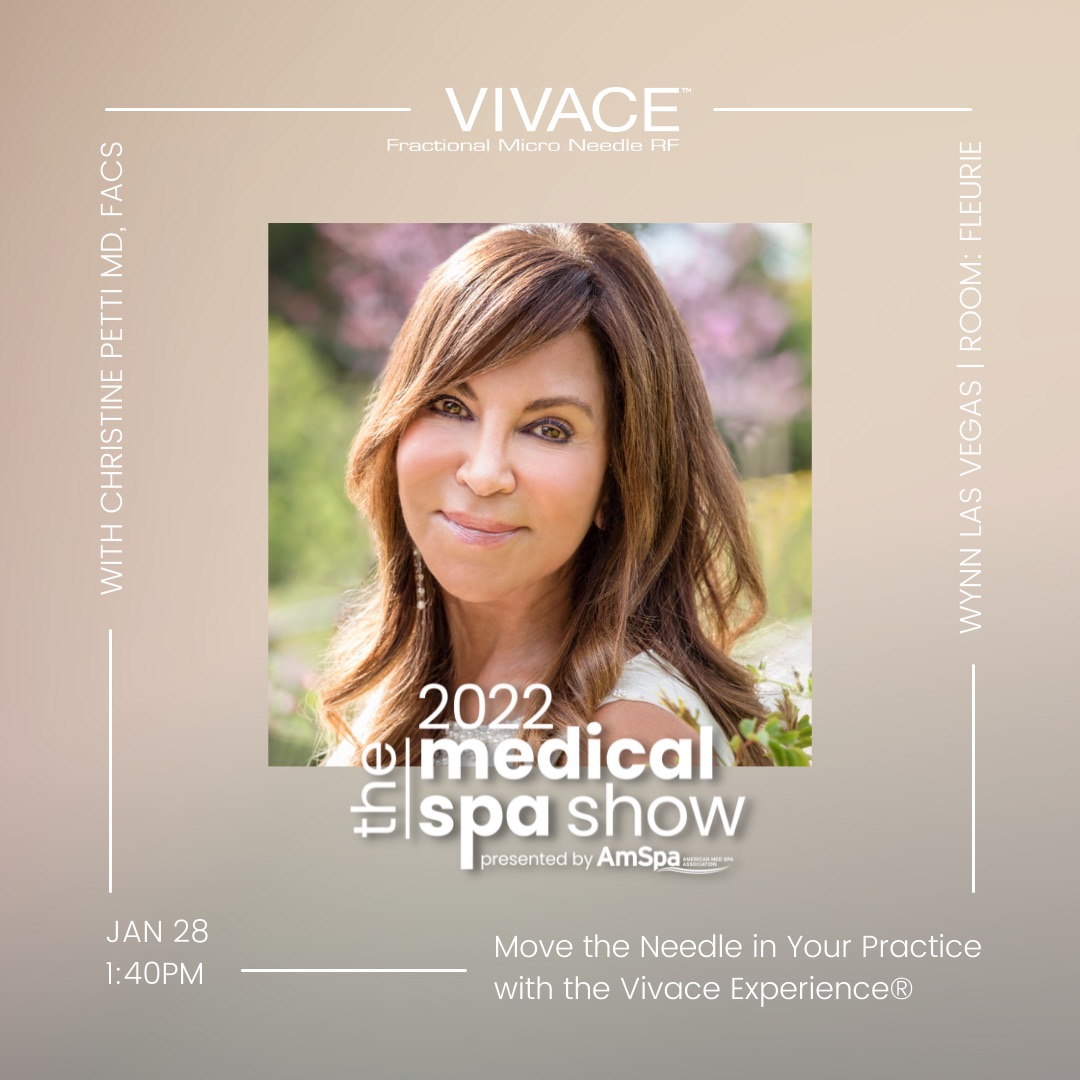 Vivace Radiofrequency Microneedling and "The Vivace Experience " will be featured by Dr. Petti at AmSpa's The Medical Spa Show 2022 at the eclectic and exciting Wynn Resort And Spa. Dr. Petti's presentation, "Move The Needle in Your Practice with The Vivace Experience" will be on Friday, January 28, 2022, from 1:40 PM-2:05 PM.
Later that same day, Friday, January 28, 2022, from 4:45 PM – 5:25 PM, Dr. Petti will be presenting a CME lecture,
"The Art and Ease of Combination RF Microneedling and CO2 Laser Treatments for Rejuvenation and Rejuvenation."
The following day, Saturday, January 29, from 12:00 PM – 1:00 PM,
Dr. Petti will be part of a Lunch N Learn Panel of Experts discussing "Vivace Microneedle RF: Clinical Applications and Outcomes."
What is The Medical Spa Show?
The Medical Spa Show is where the medical spa industry comes together.
Experience multiple tracks of clinical, business, legal, and marketing education. Explore the exhibit hall to find your next great treatment, technology, or service partner. Expand your network and meet with hundreds of professionals just like you!
We'll see you at The Wynn Resort and Spa, Las Vegas.
Thursday, January 27th – Sunday, January 30th, 2022!