Dr. Christine Petti Awarded Best Cosmetic Surgeon in 2016 by Easy Reader News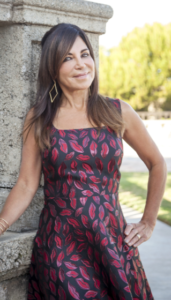 Each year, the Easy Reader News conducts an online survey which allows readers to vote for their favorite local businesses and services in a wide range of categories. Once again, Christine Petti, MD is thrilled to announce that the South Bay publication has named her "Best Cosmetic Surgeon" in its Best of the Beach 2016 reader poll. This is the third year in a row that Dr. Petti has received this honor, and she is grateful to the South Bay area men and women who continue to vote for her year after year. Dr. Petti also shares the spotlight with her medical day spa, Spa Bella, which was awarded "Best Medical Spa" by voters from the community. Best of the Beach 2016 marked the 30th anniversary of the awards, solidifying the poll as a firmly established, beach city tradition.
As the Medical Director of Palos Verdes Plastic Surgery Medical Center and Spa Bella, Dr. Petti is dedicated to delivering the highest level of patient care and premium results to help women and men look and feel their very best. Her hard work and achievements are not only noticed within the community, but also on the national level through her featured appearances on 20/20, The Doctors, Inside Edition, and the Discovery Health Channel.