Dr. Petti & Spa Bella Win 2019 Daily Breeze Readers' Choice Awards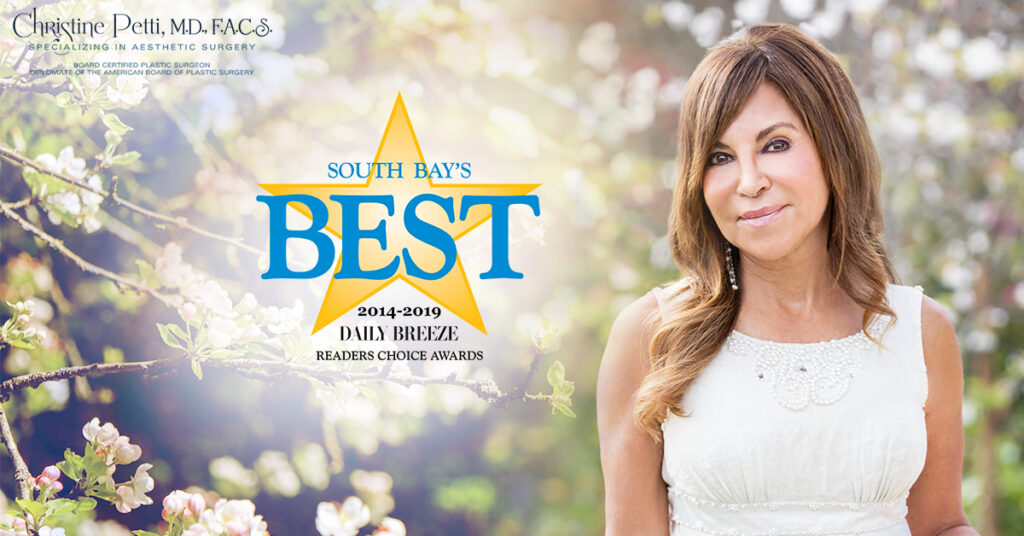 The 28th annual Daily Breeze Readers' Choice Awards have brought two more first place wins to Dr. Christine Petti and Spa Bella! Every year, the Daily Breeze sets out to see which local businesses and professionals their readers think are the "Best" in over 120 categories—and for the sixth consecutive year, we have taken home the awards for South Bay's Best Cosmetic Surgeon and Best Medical Spa.
We are filled with gratitude for these recognitions, as we pride ourselves on providing premium care, an unparalleled patient experience, and all the latest treatments/technology to keep you looking and feeling your very best. Our luxurious facility provides a relaxing environment for aesthetic enhancement and rejuvenation to take place. From customized plastic surgery to a full spectrum of medical day spa treatments, Dr. Petti and the team at Spa Bella strive to have your every need taken care of!
We are so thankful for our patients, clients, colleagues, and friends who took the time to cast votes for Dr. Petti and Spa Bella online—our standing in the community means a lot to us! Winners of the Daily Breeze Readers' Choice Awards and runners-up have recently been announced in print and the Daily Breeze online
Have you experienced Spa Bella or Dr. Petti's cosmetic expertise? We invite you to schedule a consultation to find out how we can help you achieve your personal aesthetic goals!