Dr. Petti to Present at The Aesthetic Show 2019 in Las Vegas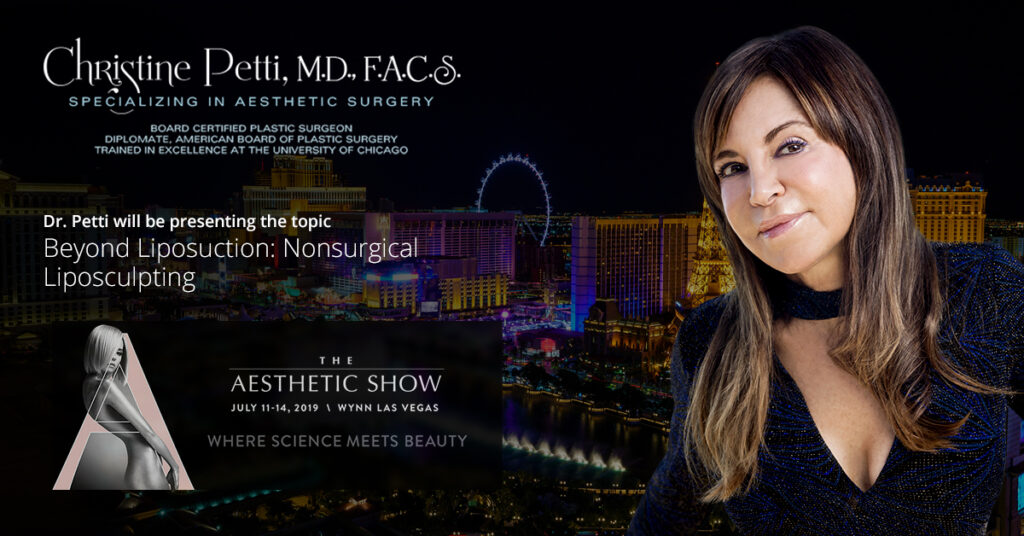 The Aesthetic Show 2019 is fast approaching, but there is still time for you to register online to attend! This unique gathering blends the latest scientific breakthroughs in aesthetics with world-class entertainment for an experience you'll never forget. The event takes place from July 11th to the 14th at the Wynn Resort in Las Vegas, and Dr. Petti hopes you will be able to join her for the festivities and incredible educational opportunities that abound—including her own presentation. Learn about new techniques, technologies, and procedures that are continually transforming the landscape of cosmetic enhancement!
On Saturday, July 13th from 1:45pm to 3:45pm, Dr. Petti and a panel of other experts will be discussing Advanced Body Shaping Therapies. Specifically, Dr. Petti will be presenting "Beyond Liposuction: Nonsurgical Liposculpting"—a talk that covers SculpSure™ and other state-of-the-art non-surgical body contouring techniques in which she has vast experience and expertise.
We invite you to check out Dr. Petti's video on The Aesthetic Show 2019 to learn more about what makes this annual event such a remarkable gathering for both aesthetic professionals and those who enjoy the benefits of aesthetic technology!
If you would like to schedule a consultation with Dr. Petti to discuss which aesthetic treatments and surgical procedures could help you look and feel your very best, we welcome you to contact our practice today!