Los Angeles Cosmetic Plastic Surgeon Dr. Christine Petti and Smartlipo Featured on Upcoming Episode of The Doctors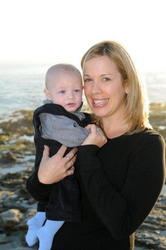 A prominent plastic surgeon in the Los Angeles, California area will be featured on a new episode of "The Doctors" to describe a revolutionary laser liposuction procedure. Dr. Christine Petti with Aesthetic Accents Cosmetic and Laser Surgery Center is one of the first surgeons on the West coast to perform Smartlipo™, a minimal downtime laser liposuction technique — that not only melts fat, but also tightens skin and can be done under local anesthesia.
Dr. Christine Petti and a new mom, Amanda – wanting a Mommy Makeover at Aesthetic Accents Cosmetic and Laser Surgery Center, her Los Angeles area plastic cosmetic surgery facility – will be the subjects of an upcoming episode of 'The Doctors', a nationally syndicated television talk show produced by popular talk show host Dr. Phil McGraw. The segment will chronicle Dr. Petti's use of an exciting, effective, and safe laser body sculpting technique known as Smartlipo™, a procedure designed to melt fat deposits and tighten the skin by using MultiPlex (MPX) dual laser technology. In the new episode Dr. Petti will be shown treating a 29-year-old Los Angeles Smartlipo™ patient, named Amanda, a new mother who wanted a Mommy Makeover to help restore her pre-pregnancy figure, but did not want to undergo a tummy tuck, a much more invasive procedure that has more extensive scarring, much longer recovery, and is done under general anesthesia. Amanda simply wanted to regain her svelte figure with minimal downtime, allowing her to get back to caring for her 7 month old, Chase. Dr. Petti said, "Amanda had a post-pregnancy 'belly' with stretch marks, wide hips and a waistline that had disappeared. She wanted to wear fitted suits, feel comfortable in tight jeans, and wear a bikini again!"
The episode will chronicle Dr. Petti's treatment of Amanda with Smartlipo™, a minimally invasive laser liposuction procedure performed under local anesthesia that has no downtime following surgery. Smartlipo™ uses an extremely small fiberoptic laser, leaving virtually invisible scars after surgery. Smartlipo™ tightens skin in addition to melting fat and it is the skin tightening that truly distinguishes Smartlipo™ from other traditional liposuction methods. The combined use of the fiberoptic laser and small liposuction cannulas, permit Smartlipo™ procedures to be performed under local anesthesia, therefore, the patient can return to work and family the very next day. The specific laser wavelengths of light used in Smartlipo™ coagulate blood vessels, so there is minimal bruising and swelling for greater patient safety and quicker recovery. Using Smartlipo™, Dr. Petti tightens the skin after the excess fat is removed, which results in a smooth, sculpted appearance and progressive skin tightening over time.
Dr. Petti uses Smartlipo™ as part of Mommy Makeover for her Los Angeles patients. Mommy Makeover procedures are a combination of aesthetic enhancement options geared toward new mothers who want to restore and rejuvenate their bodies after the physical rigors of pregnancy have taken their toll. Mommy Makeover procedures often consist of Smartlipo™ liposuction, breast enhancement, skin renewal treatments, and other body contouring options.
Dr. Petti says Amanda and her husband are thrilled with the exceptional results of her Smartlipo™ procedure. Amanda is referring her family and friends, and hopes the audiences of The Doctors will see how much of a difference Smartlipo™ can make for them. Dr. Petti confirms, "Amanda was back in her cute, fitted tops and tight jeans 2 days after her Smartlipo™ procedure, loving her new figure and showing off her new silhouette, the one she dreamed of since her pregnancy."
The episode of 'The Doctors' featuring Dr. Petti and Amanda will air on Friday, May 22nd, 2009 at 11 am on KCAL, Channel 9 in Los Angeles. Check local listings for details.
About Dr. Christine Petti
Dr. Christine Petti has been certified by The American Board of Plastic Surgery since 1990, and is a member of The American Society of Plastic Surgeons and The American Society of Aesthetic Plastic Surgeons. She has been a practicing Los Angeles and Torrance, South Bay plastic surgeon since 1988. Dr. Petti is an Assistant Clinical Professor of Plastic Surgery at the University of Southern California. Dr. Petti has been published in numerous medical journals in the United States and Canada, and her research on tumescent liposuction was presented at the scientific meeting of the American Society of Plastic Surgeons in 1998. She has been recognized as a Top Doctor and Top Surgeon by national and local organizations, and has been featured in a variety of television and magazine publications. She has been annually voted "Best Cosmetic Surgeon" by the Readers Poll of the Los Angeles and South Bay Daily Breeze for 5 consecutive years, since 2004.
Dr. Christine Petti and Aesthetic Accents Cosmetic and Laser Surgery Center can be reached at 3400 W. Lomita Blvd., Suite 305, Torrance, CA 90505 – (310) 539-5888, or via her website at http://www.dr-petti.com.